"Hey, we have this old, unused, industrial crane.  Can we do anything with it?"
"Oh we can…."
Yeah, there's no way I can't love this project.   Projecting from a pier in Copenhagen, this does indeed start with a giant dock crane, towering over both land and sea.  Repainted in a rich black, the design team inserted four architectural moments:  A conversation room, a meeting room, a hotel room, and a spa.
Wait, what?  Is this getting crazier by the minute?
Sure is, and in a good way.  Using all of that height, all of that size, and all of that structural capacity, this eclectic mix of uses is open and available to anyone who wants to book them.
Throughout, the various spaces maintain a richly appointed and restrained pallet that lets the views out onto the water and the city be the impressive backdrop. At midlevel, the glass box meeting room is quite self-explanatory, and climbing upwards, both the spa and the one-room hotel are delightful places to unwind.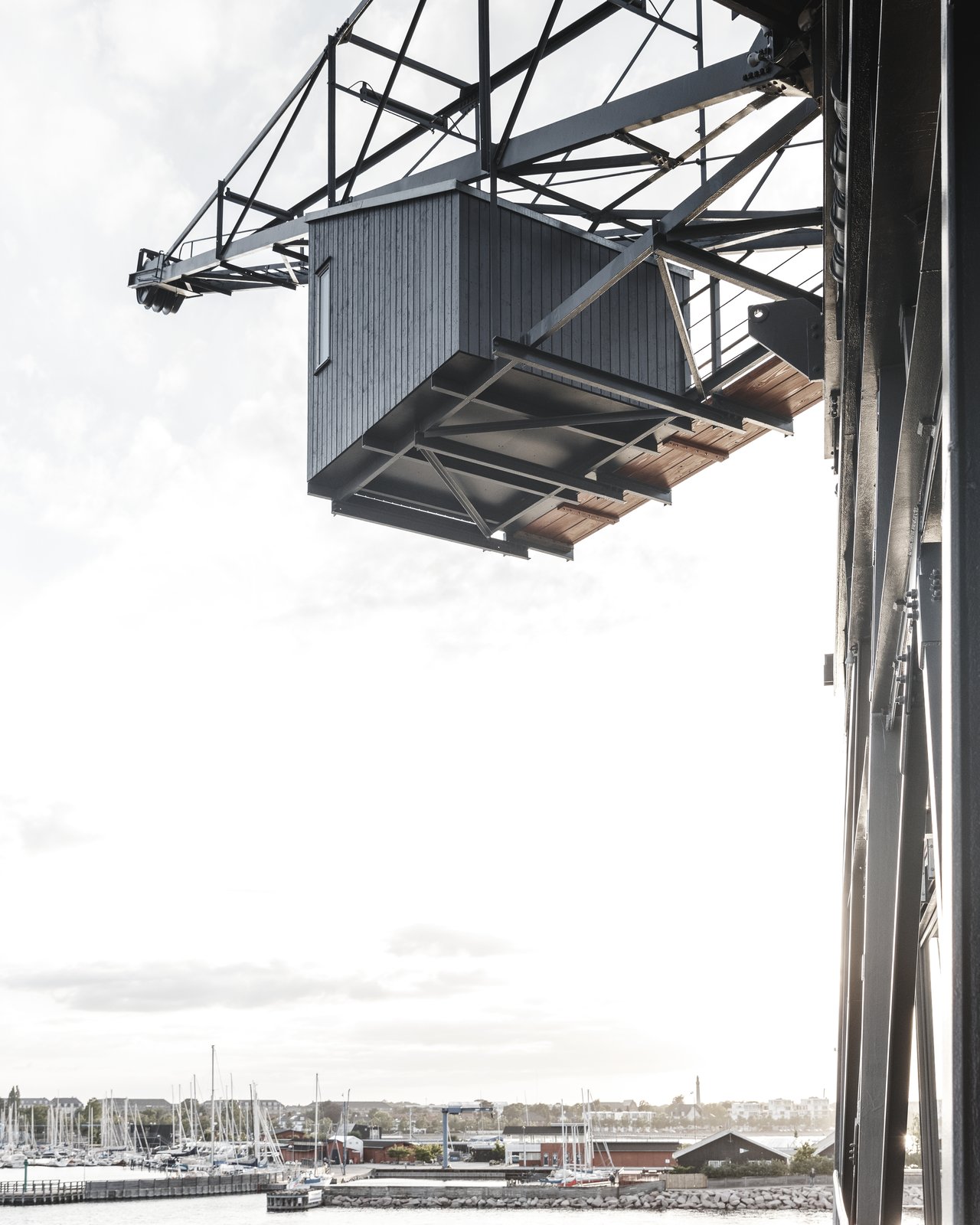 My favourite for sure is the small meeting/conversation room, perched out beneath the crane's boom, reaching towards the water and with an angled window that lets you lean out and surround yourself with an ever-changing tableau.  Using the existing bones of the old workhorse, its evolved into a meditative space of serenity.
Yeah, I dig this project a lot.  Gotta check it out when I'm over that way… and even book a stay.