I posted about the Sagrada Familia quite a few years ago (aside: it's been four years?  Wow…) and every time I come across a picture of the nave it still floors me.  (Here's a 360 interior shot that gives some sense of it – the interplay of all the elements in motion while walking would render it more magical still).  Still on my list of places to visit, though more and more I'm planning out in the future for when it is completed, if only because even the ancillary spaces are going to be something amazing.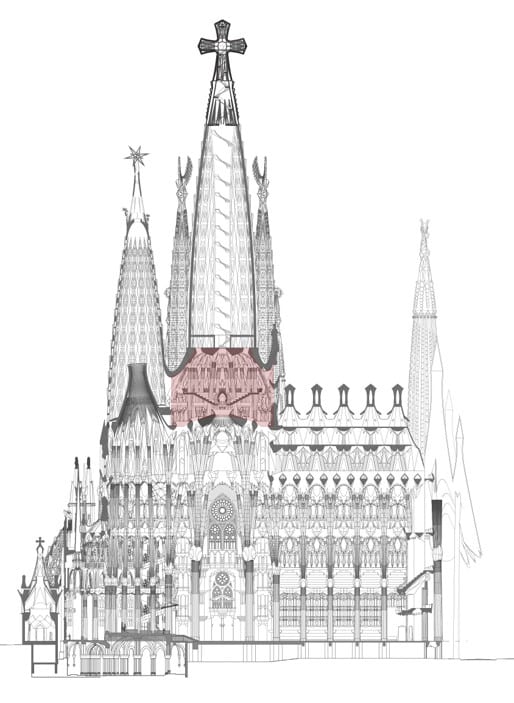 Case in point:  A neighbor recently visited the cathedral and brought me a book that shows a picture of the "crossing room" – a room just above the main crossing of the nave and the apse, where the main tower is to rise, and it is, in a word, stunning.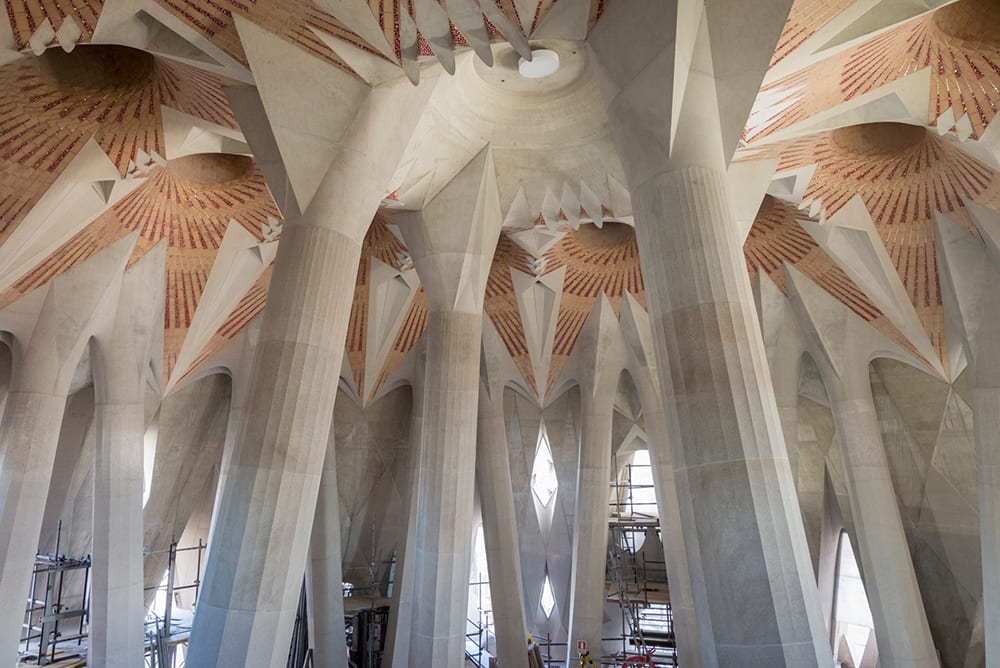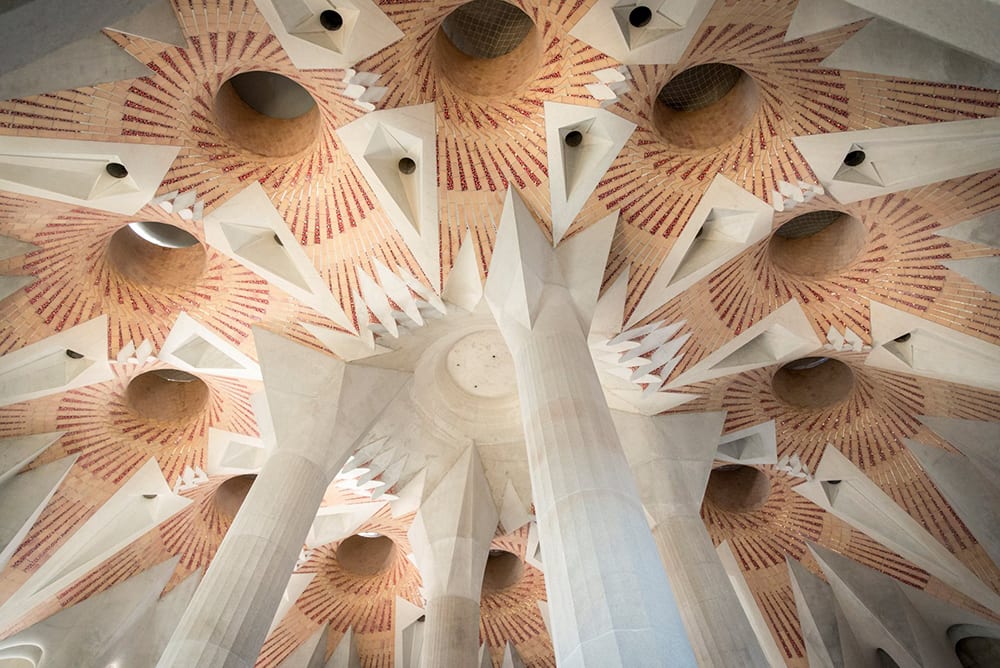 The columns are continuation of the ones below, angled and formed to follow the structural forces without requiring exterior buttressing, creating these marvelous concentric rings of interplaying columns leading up to a whole gaggle of hyperboloids vaults that will be skylights… all punctuated by these angled and gem-like windows.  The floor itself is suspended by these columns, hovering over the vaults below, with raked steps perfect for both quiet contemplation or a choir or any number of things.  It is a thing of beauty, both spatially and structurally.
Here's a 360 degree photo:
Even crazier is that the tower jutting above is going to be equally stunning in an entirely different way.  Where this room has columns enclosing an open centre, the tower will have a sculptural central element (housing a glass lift) sinuously rising to the tower's full height surrounded by diamond windows and colourful tiling.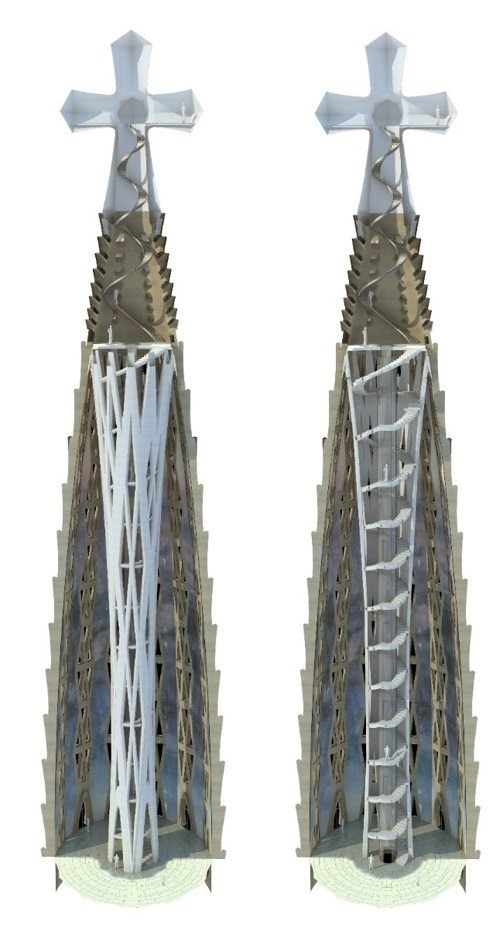 No photo yet – construction is just underway – but have a rendered video instead:
Just incredible.  The level of intricacy in both the work but also the number of rooms and spaces where you wouldn't think there would be any, generated by following the conceptual underpinnings of the design to its fullest detail, all with the intent to create beauty over and over and over again.  Absolutely wondrous.
The Sagrada Familia by Antoni Gaudi and countless others who have carried on the work.