Hold up for a second… Wine and Olson Kundig architecture?  Sign me up!
I've spoken about Olson Kundig's work before, and I very much love their work, especially their ability to pair the rough and rugged with the refined and precise.  And they do so not only in terms of materials and mechanisms, but even, and especially, spatially, crafting highly elegant spaces that emerge from within the hardy structure.  And this winery is no exception, with a plethora of striking tableaus as you travel through the complex.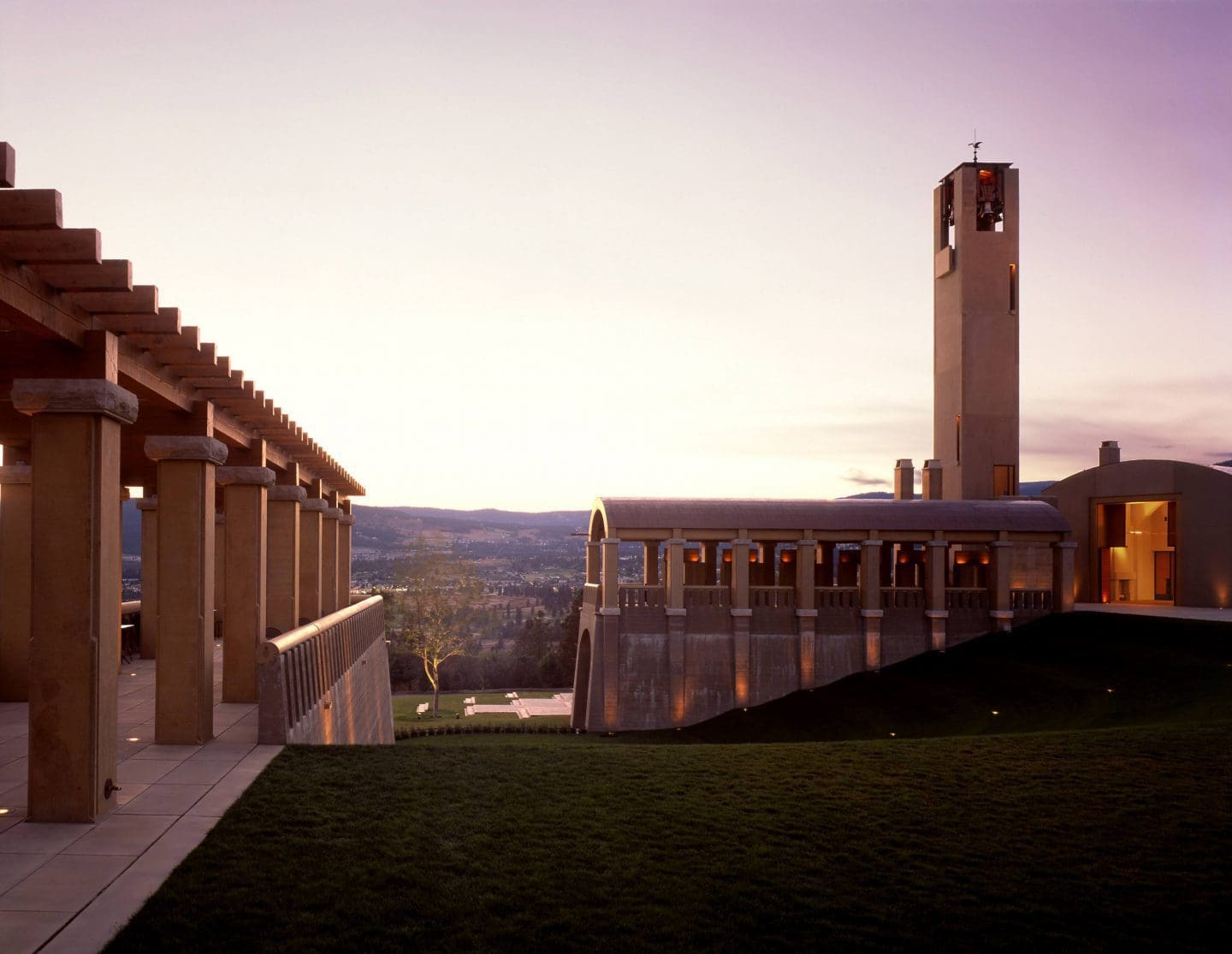 Or, as you travel outside and around the complex as well.  Set upon a hilltop it is a nice assemblage of different buildings, appearing timeless yet modern at the same time.
(And check out that belltower!)
Great work.  I gotta go visit this next time I'm in BC.