From tranquility laced with danger, crammed into a can yet without the comfort of gravity, with no time left to your own devices, yet yearning, aching, needing to share this amazing new vista with everyone, a beauty beyond compare.
Alexei Leonov was not only the first person to walk in space, but also the first to draw in space, this sketch of a sunrise unlike any other: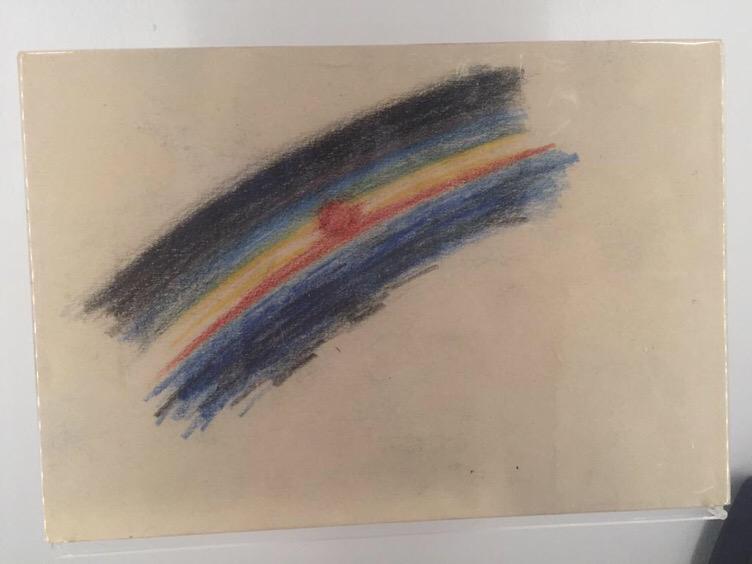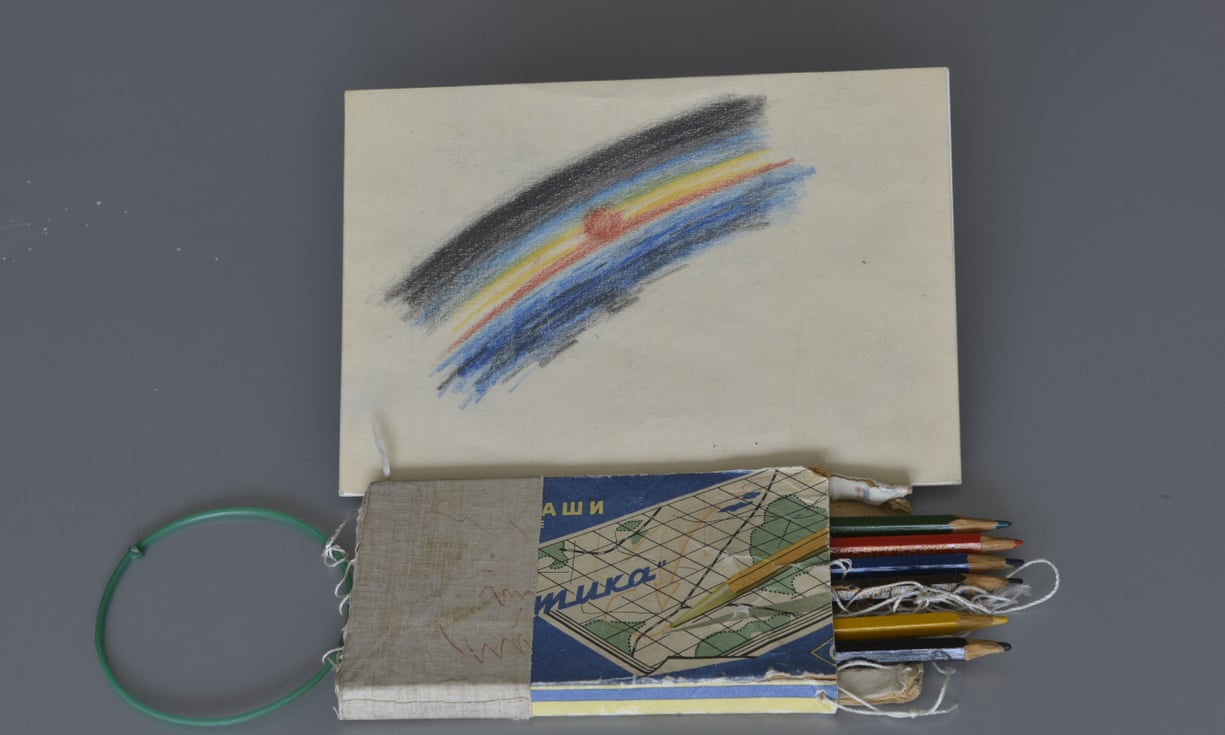 Using the simplest of media, modified by the most hack of hacks (elastic bands FTW), with those strong strokes it evokes all the wonder and power of that sight.  Love it.
Read more about it in this article by the Guardian and compliment it with this great video by the Art Assignment.