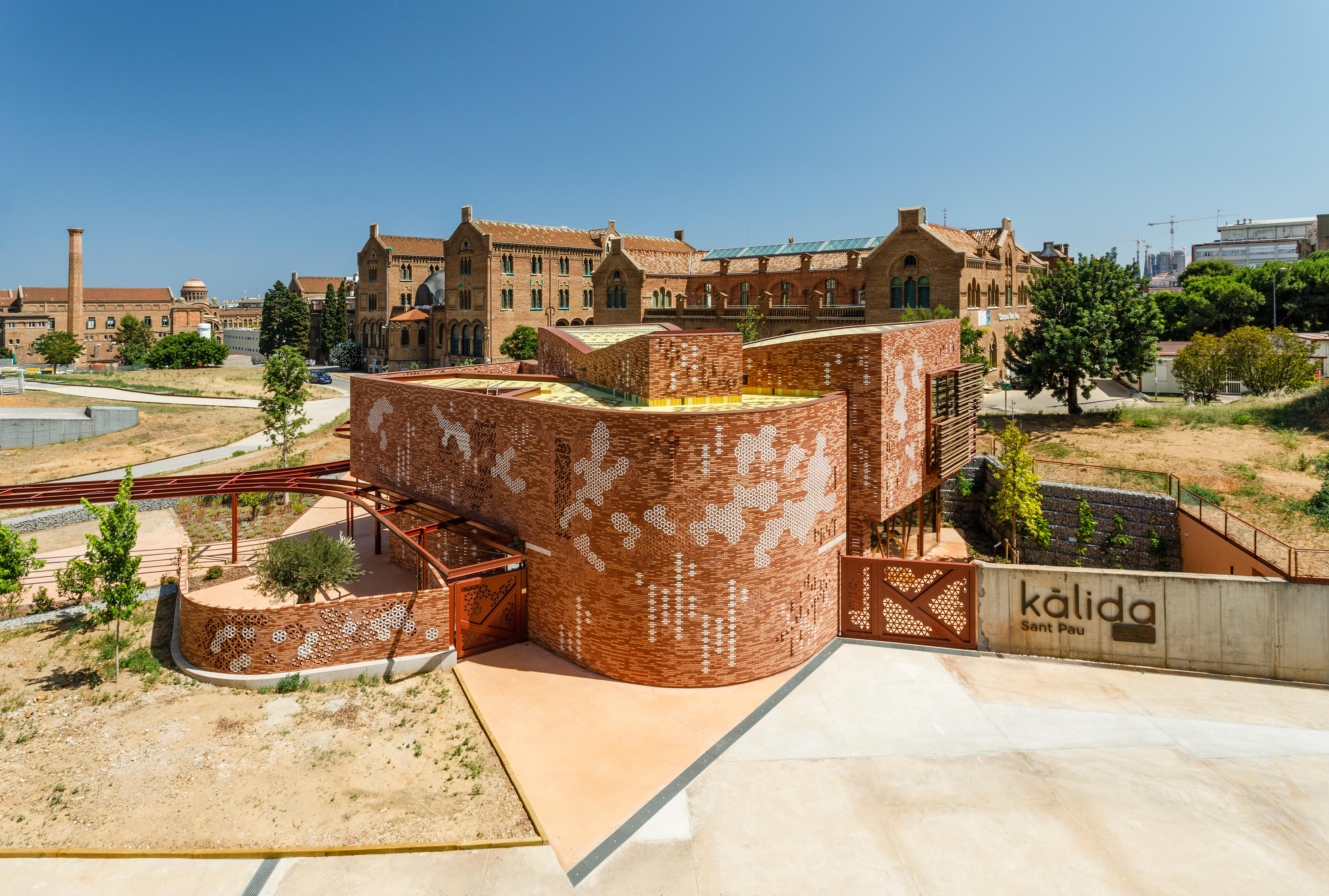 Like petals unfurling, this cancer support centre pinwheels and juts outwards from its central core to create an assembly of sculptural forms.  Nestled between old and new, it creates its own rhythm that befits its special role in the caregiving continuum.
Besides the curvy shapes, it is the manipulation of brick that first catches the eye, with its plays of protrusion, triangular inlays, and segments of strikingly white brick.  The brick also speaks to the original art nouveau-style buildings bordering the site, tying the two together in its playful manner.  The building also sports a couple of leaf-shaped gardens, festooned with equally-leaf-like metal trellises.
Inside, the complex and interlocking geometries continue in the vertical direction as well.  Light filled and with views out towards the surrounding gardens, the vibrant rooms are abuzz.  Rooms and levels interconnect, heightening the sense of support and community.  Grounded with plenty of wood and soft materials, it's exciting while remaining affirming and without going too far to become flippant.
Splendid work.  A lovely space during difficult times, it sets aside any gloom to provide respite and verve.