Restaurang Tusen is a restaurant in a pretty remarkable location… nestled in a mountain valley at the base of a few ski slopes.  But rather than copy the typical chalet or plunk down a generic box, the design team got to work and used what was on hand:  birch trees.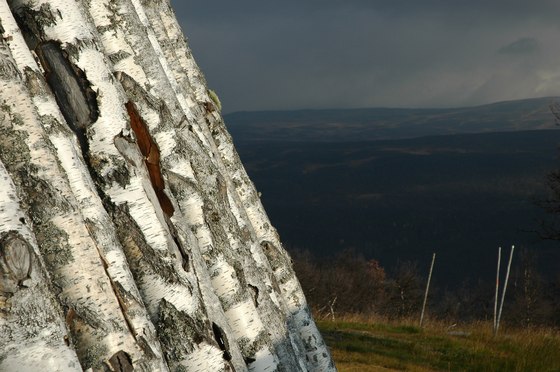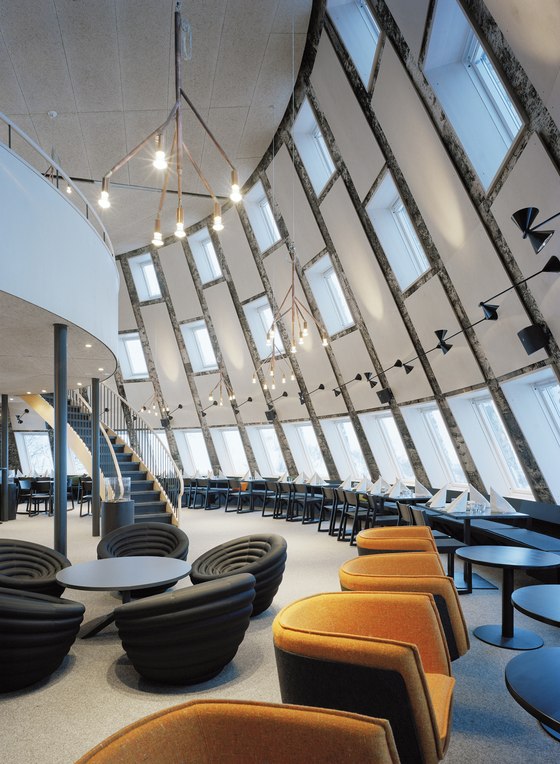 As the only tree that grows at that high altitude, the resulting building is literally ringed with them, creating a conical form that is not only beautiful and iconic but also stands well to the windy snow-blown conditions on the mountain.  By taking a small pie slice out of one side, it also creates a sheltered entry area to doff your skis before going in.  The inside space lofts upward following the cone, bits of birch poking through along the edges showcasing the building's wood frame.

Sweet little building, built with sustainability in mind and blending with the landscape with whimsy.  Nicely done.