Maybe it's something about spending so much time indoors that has me looking at libraries so much of late… whatever the reason, here's another lovely one and one that I can check out the next time I can head back home to visit!
Wood.  Definitively lots of wood going on here.  Big, muscular, impressive wood, using engineered mass timber construction from responsibly managed lands (I am unsure if this is FSC certified, but I hope so).  Arranged like a series of curving splayed fingers, each topped with a green roof, it opens towards the public square with a giant portico.  It's got great visual complexity, changing appearance from every angle, its various bits always in a dance with each other.
That beefy post and beam structure allows all below to be enclosed entirely with glass.  Inside the veritable forest of leaning trunks and all that light makes for a vibrant experience, almost cathedral-like.  It also allows for maximum flexibility; as its role evolves over time, the library can shuffle itself around to suit the needs of the community.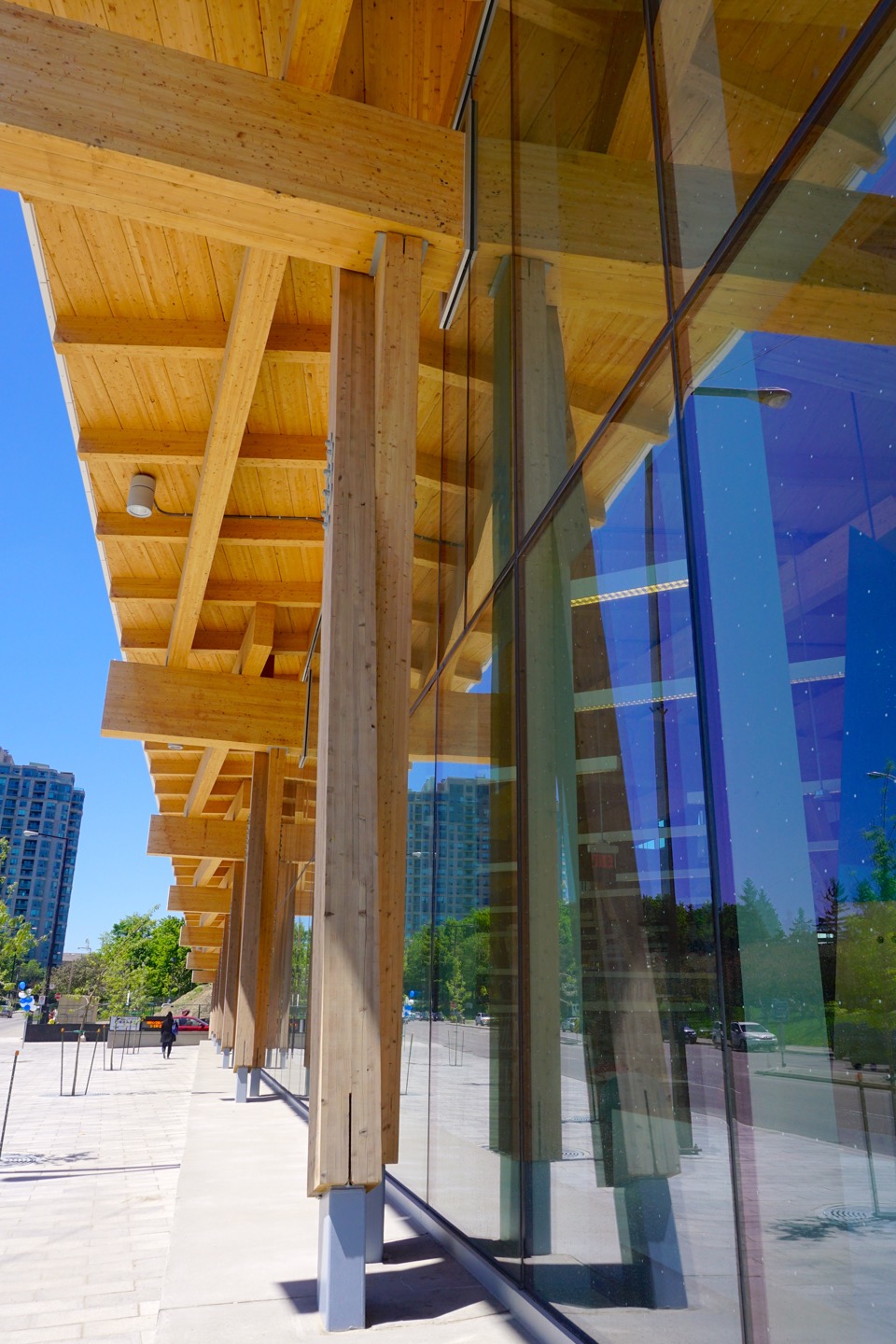 A very cool, engaging, and fun design.  Top shelf work.