I love how the craft is so much on display in this building.  Built by local artisans, it's all the ways the bamboo is used on this project that stands out, whether woven into patterned screens, thatched, or, my favourite, intricately roped together to form attractive columns, beams, and diagonal supports.
The other main building material is mud, a most decidedly local and abundant building material..  Through its amorphous shape it strikes an interesting silhouette while sliding nicely into its surroundings.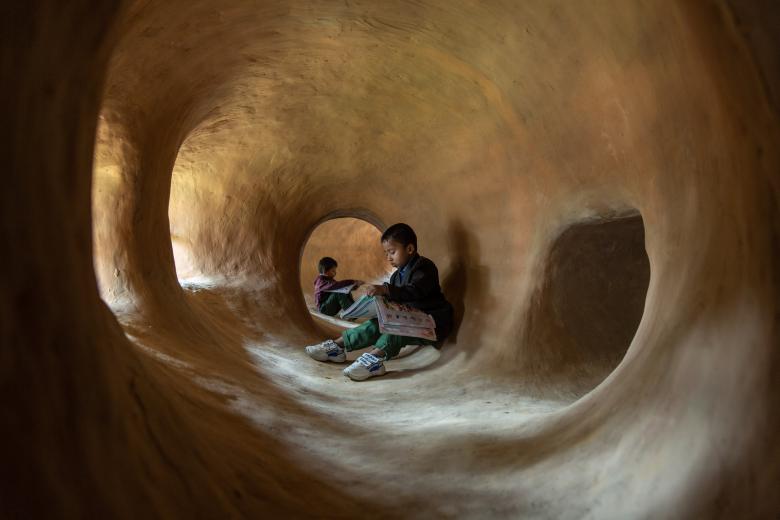 The inside is airy and colourful, but the pièce de resistance has got to be the little 'grottos' that are carved under a ramp connecting its two levels. What a fun little retreat!
Lovely work.  Expressive, local, and another example of a mighty fine building done without needing an eye-watering budget.  Good design never need be thought of as a luxury.
The Anandaloy Center by  Studio Anna Heringer.  (Also a winner of a World Architects' Obel Award)