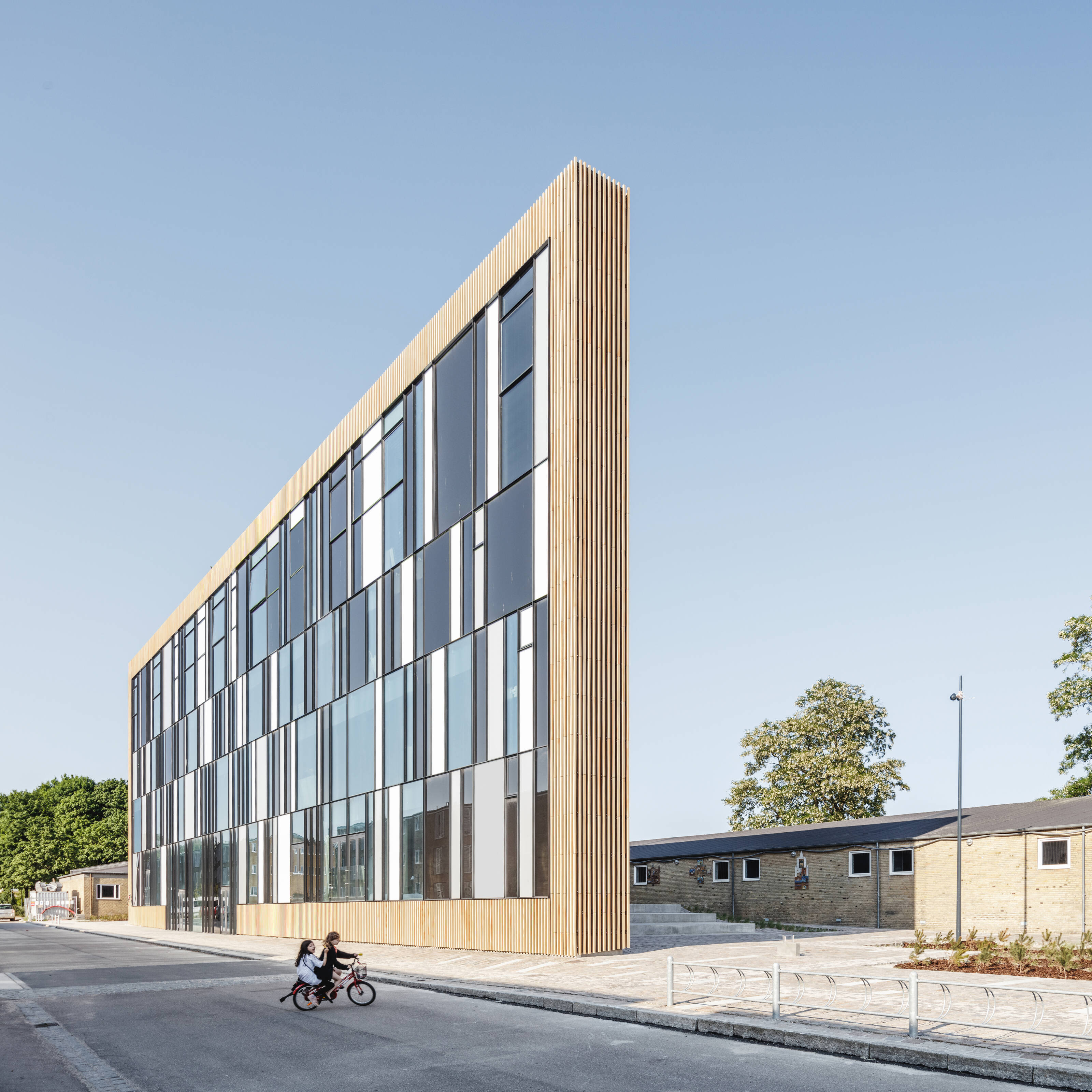 Culture house, community locus, and an example of lovely design, this new library in Tingbjerg alights amidst a garden city that was once a model city but has fallen into one of grave challenges.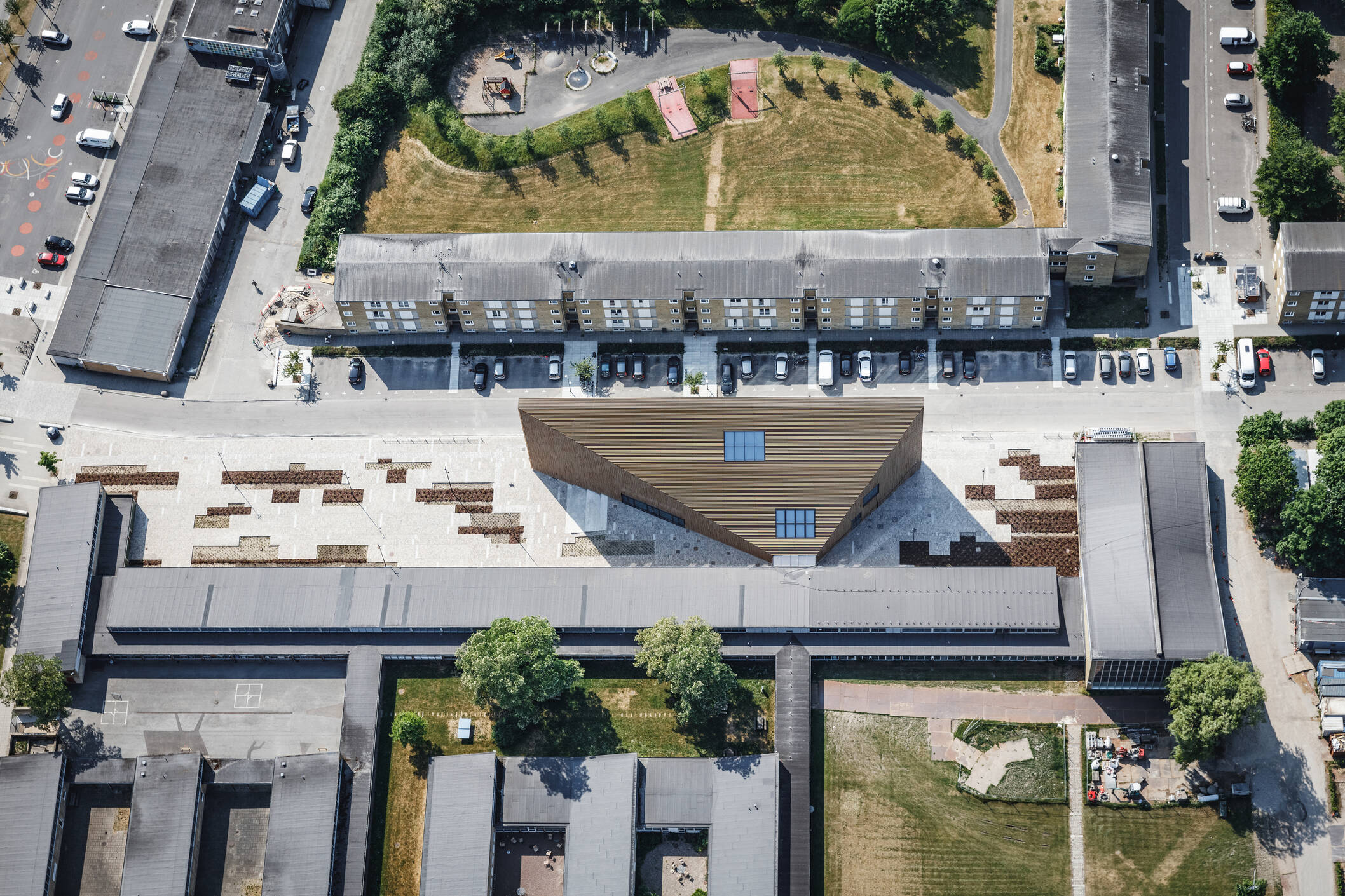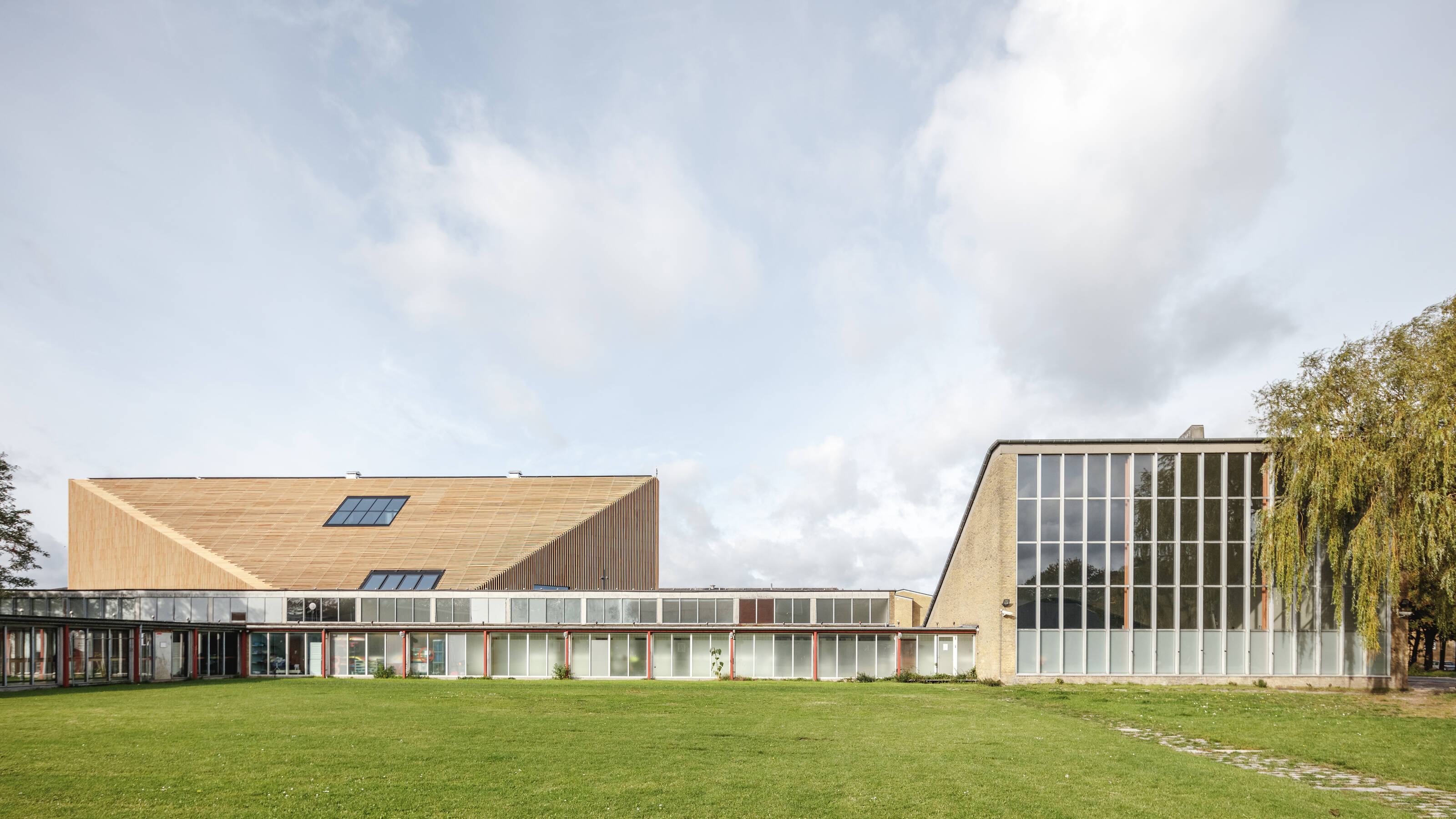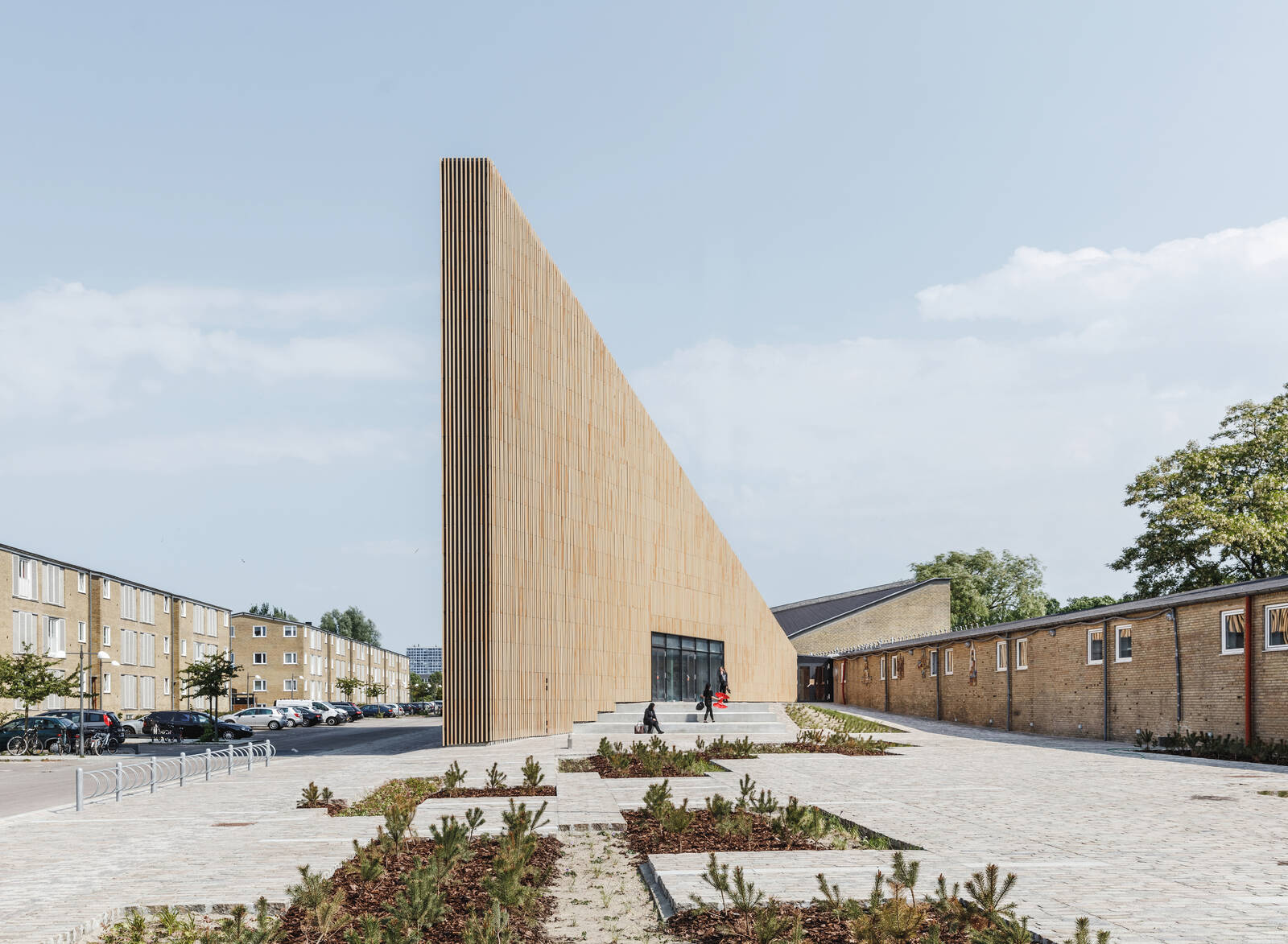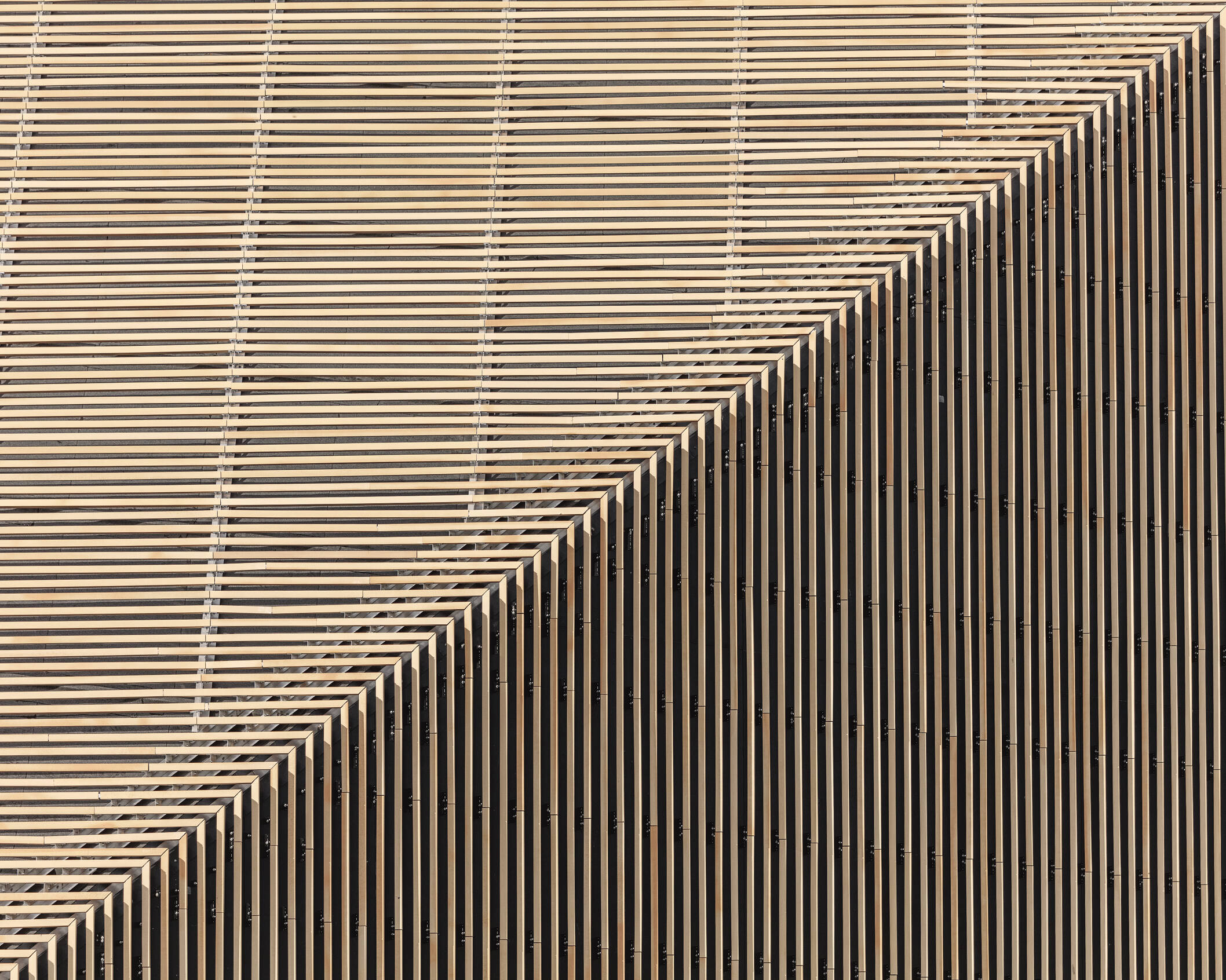 It's hard to choose what's more striking at first glance… the large glazed façade that acts like a beacon, showcasing the activities within, or the bold wedge shape that, from certain angles, makes the whole thing read like a giant picture frame.  And that shape is not just some fancy thing chosen for frivolity.  Instead it was crafted quite deliberately as a way of bridging the scale from the existing school it connects with while also crating entry courts to both itself and the school.  In addition, the exterior cladding (which is mirrored within), with its strong vertical banding, is a nod in colour and in texture to the surrounding buildings.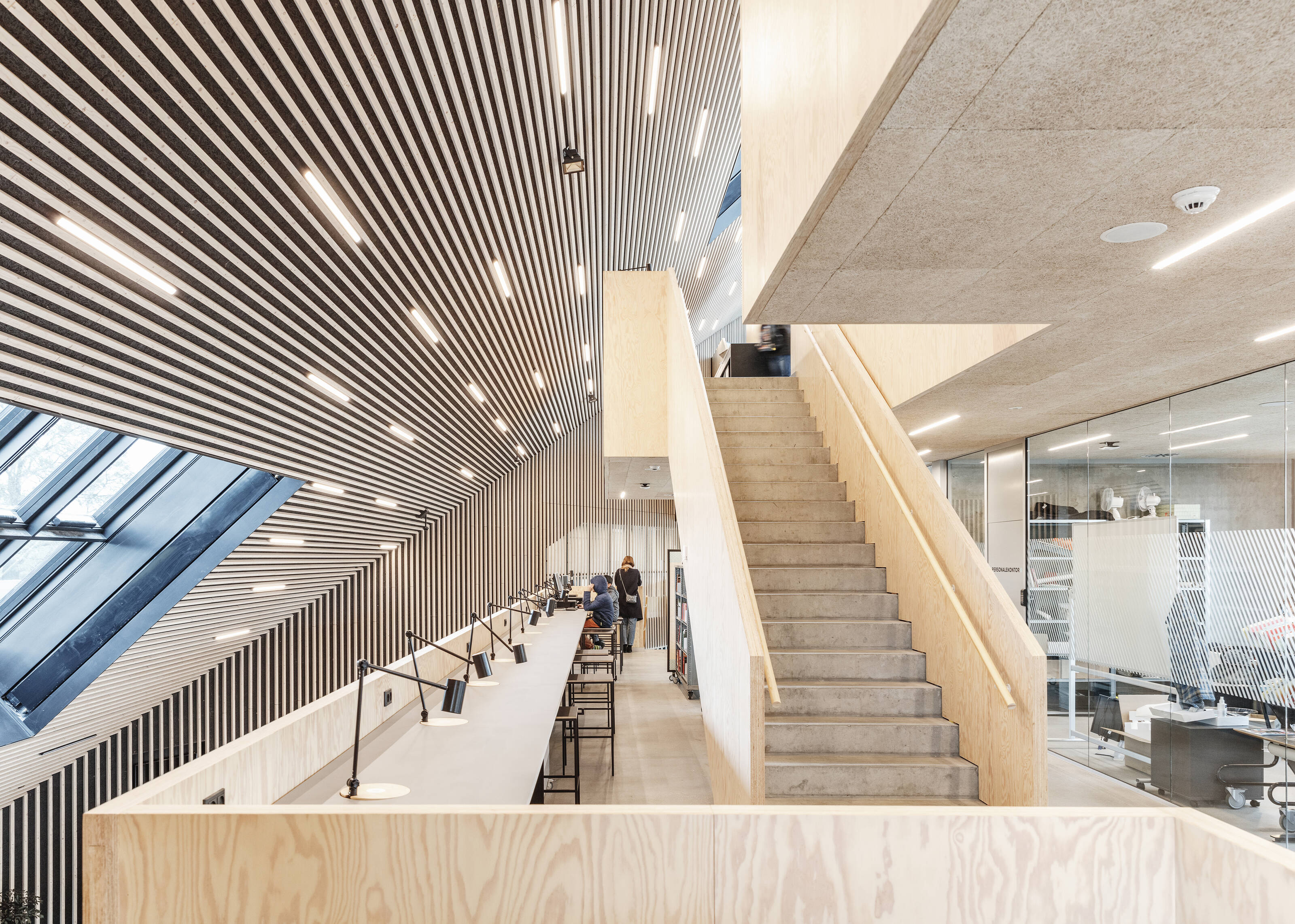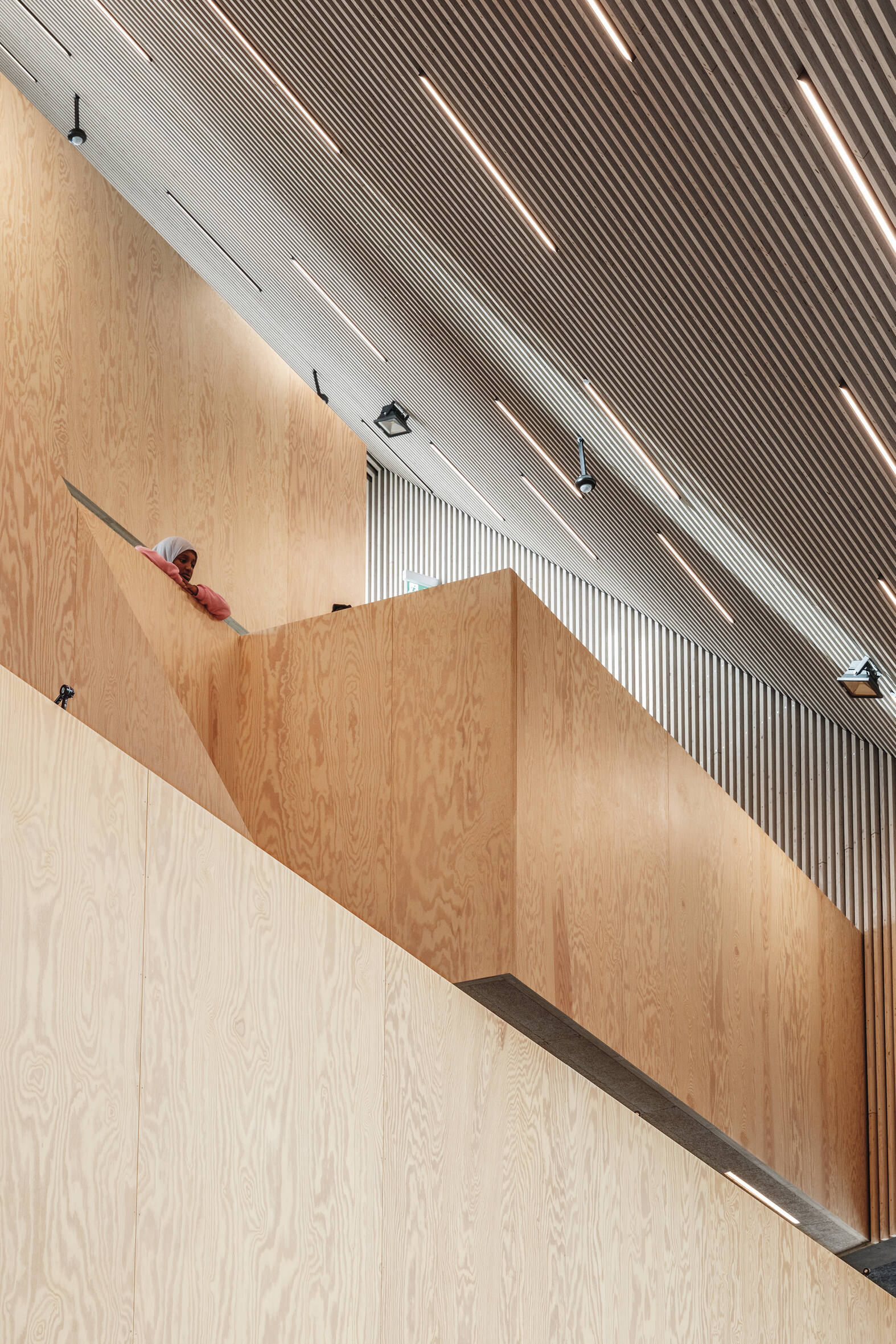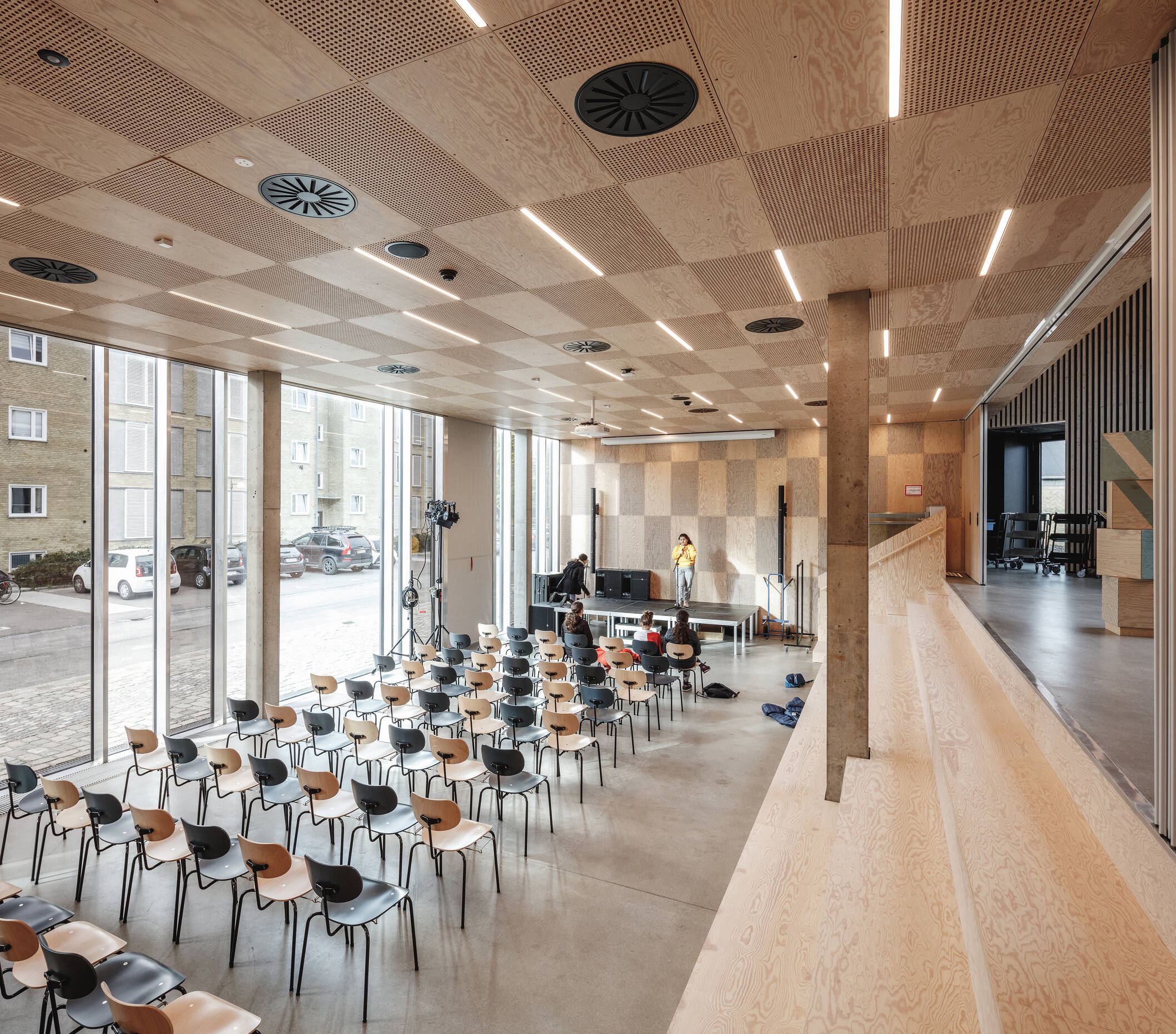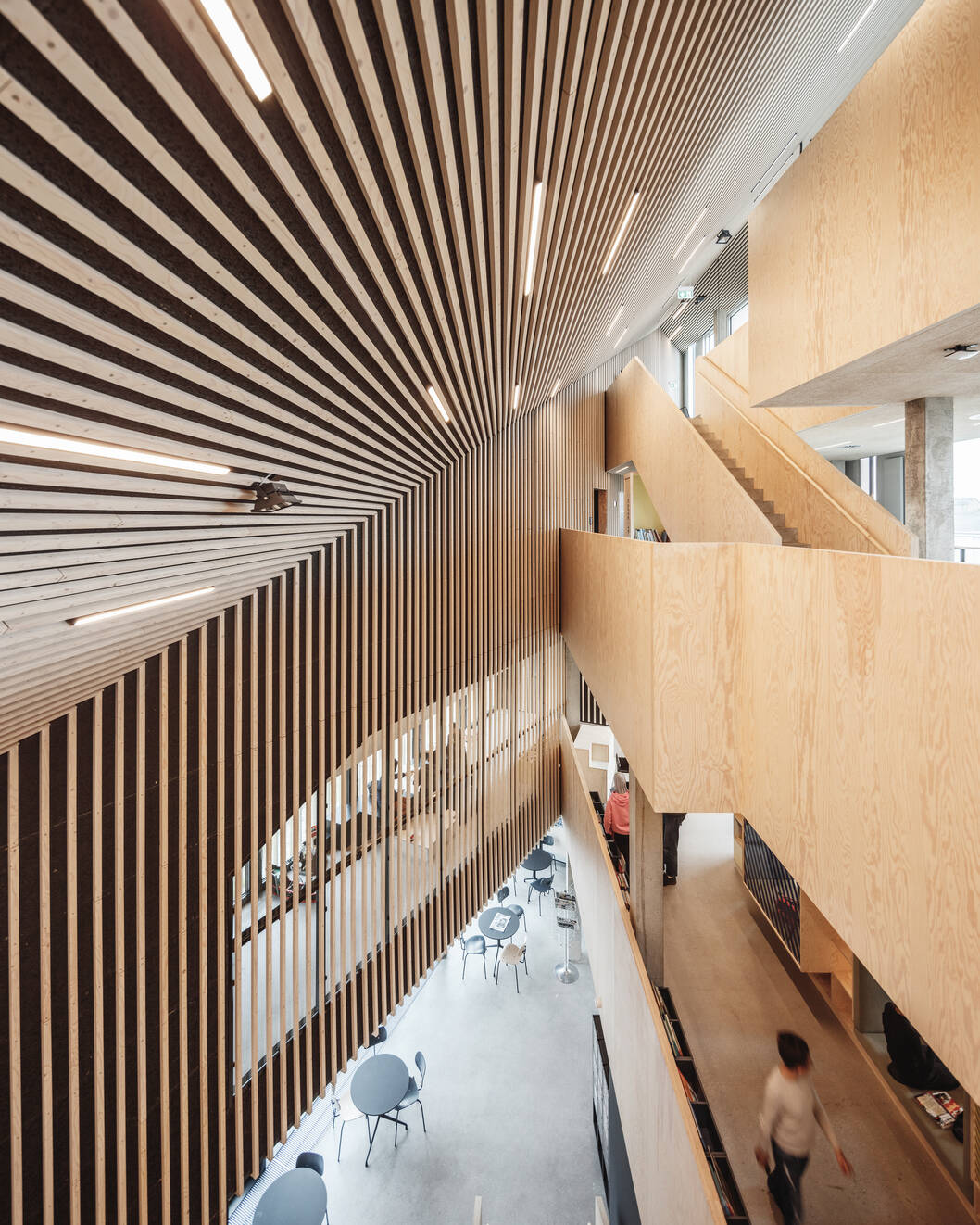 The intricacies continue inside, with multiple rooms and levels all tetrising together to serve the building's many functions, be it library, learning, performances, resource center, community room, and beyond.  The multi-levels follow the shape of the wedge through a big atrium, peeling back like a mountainous town and allowing views and interactions while also providing a sweet spatial experience for the many different uses.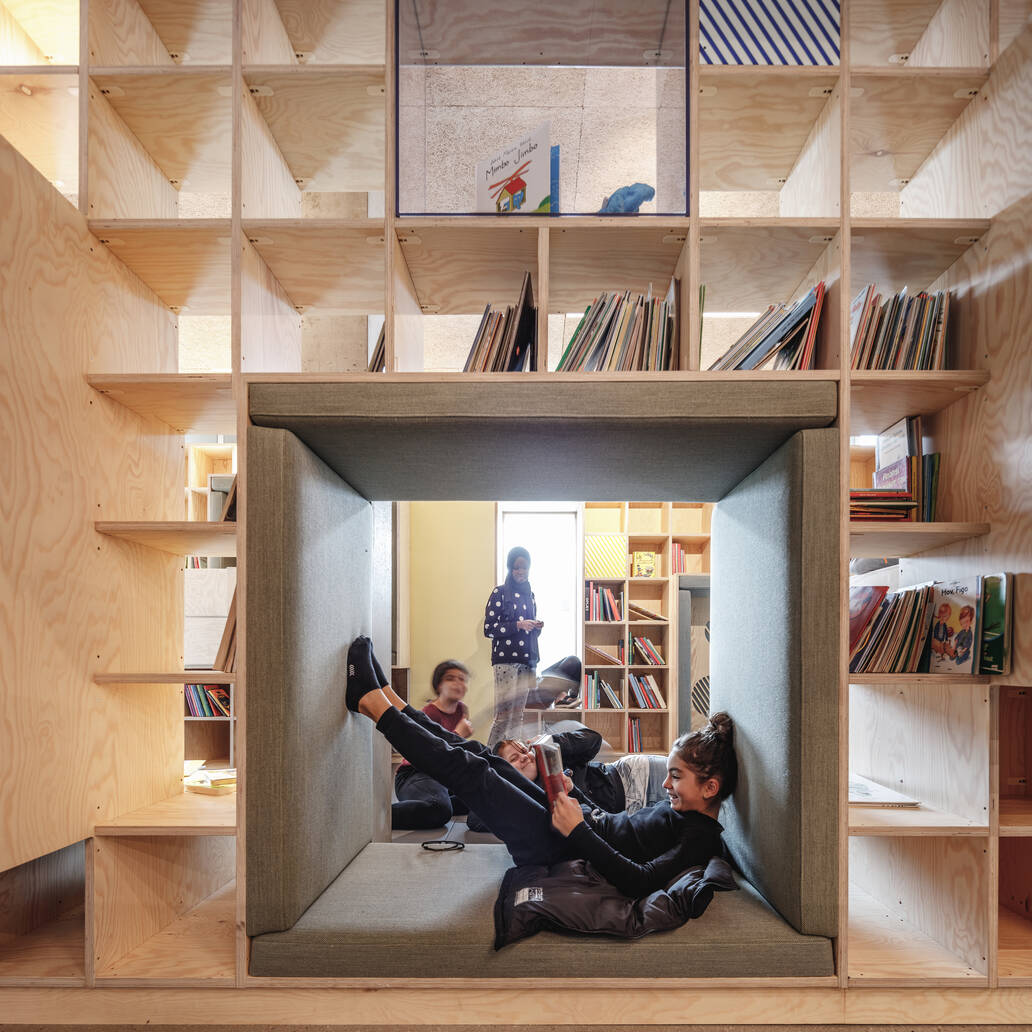 This is cool.  Architecture can be a great force multiplier, which is to say that through design and the creation of great space it can boost the effects of action and bolster the community.  Provided, of course, that such action and community is being supported in the first place (otherwise it can also be a multiplier, but in the negative direction).  I hope that proves to be the case here.