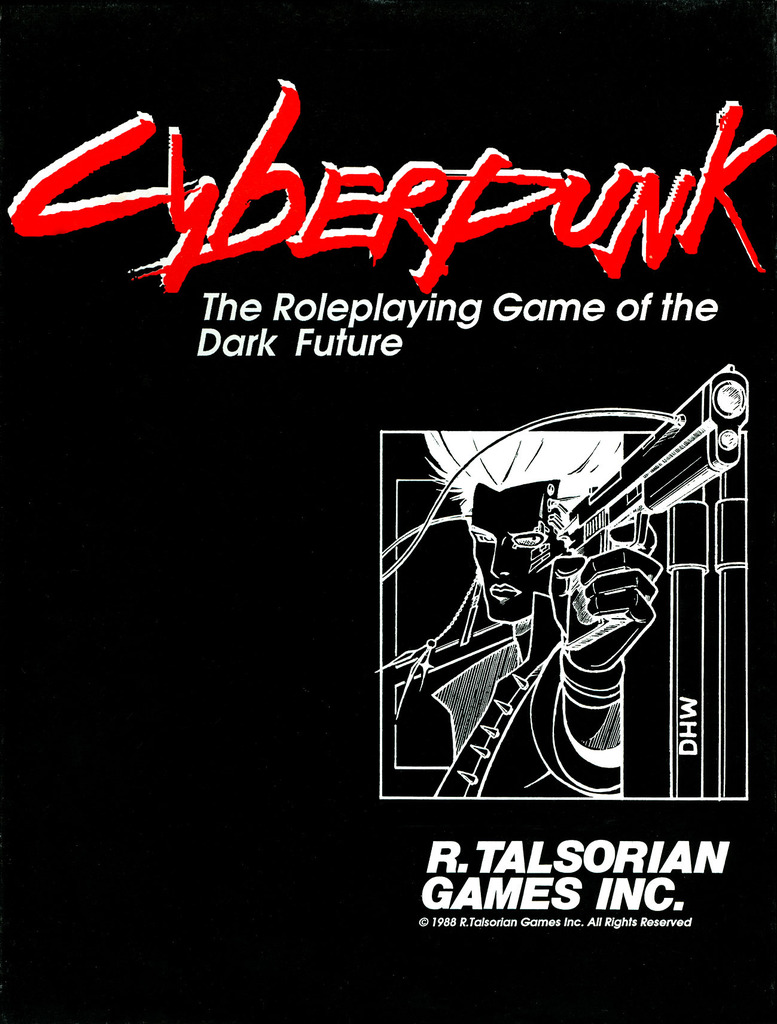 I played a tonne of the Cyberpunk RPG back in the day. My friends and I picked up the first edition (retroactively named/referred to as the 2013 edition) pretty much as soon as it came out, and it became one of our games of choice almost instantly. When the 2.0.2.0 edition came out, we eagerly snapped it up and kept right on playing. And even as I I headed off to university and beyond, new games were started with new groups. I've enjoyed it aplenty.
With the newly released Cyperpunk computer game comes a new edition of the RPG rules, this time titled Cyberpunk Red. Intrigued, I gave it a quick read through (hence the pun title for this post) and wow, is it ever a blast from the past. In that it feels as though it is from the past. In that the rules haven't really changed all that much. In that it is as if 30 years of gaming and RPG rules and concepts growth hadn't happened.
To be fair, the Interlock System that underpins the rules was (and still is) a pretty solid core. At the time of the first Cyberpunk game, it felt especially streamlined and fresh and a nice implementation of a skill+attribute based system. But with the reflection of having played so many other systems in the intervening years, the inelegant and sometimes even kludgy edges of the ruleset as a whole now show through for me. In addition, it hasn't added any narrative hook support, something that's intriguing me more these days.
And as someone who is a bit of a fanatic about character sheets… I find the one for Red quite painful to look at. (Maybe it's meant for someone with cybereyes?)
All in all, reading the rules I was left with a sense of meh. I'm still keen on cyberpunk (in the full exploration of its genre, not just the aesthetic), but depending on the type of campaign we were going to play there's a few other rulesets I'd gravitate towards instead. Rope in the good background info and world lore from Cyberpunk, yes, but upgrade to a keener operating system.