Though it's a brutalist icon, and despite my love of libraries, I've never visited the inside of the Robarts Library on the campus of the University of Toronto.  But after seeing these photos of the Thomas Fisher Rare Book wing, I really gotta!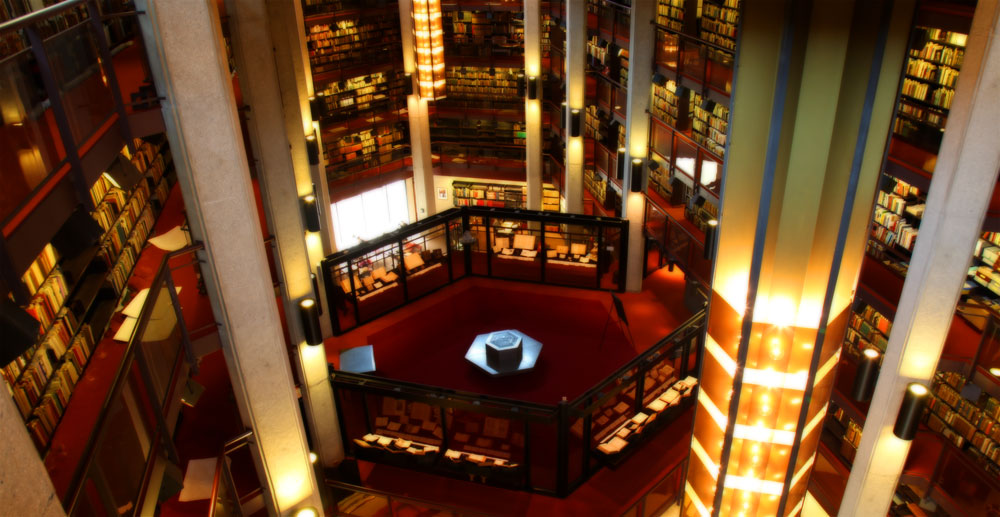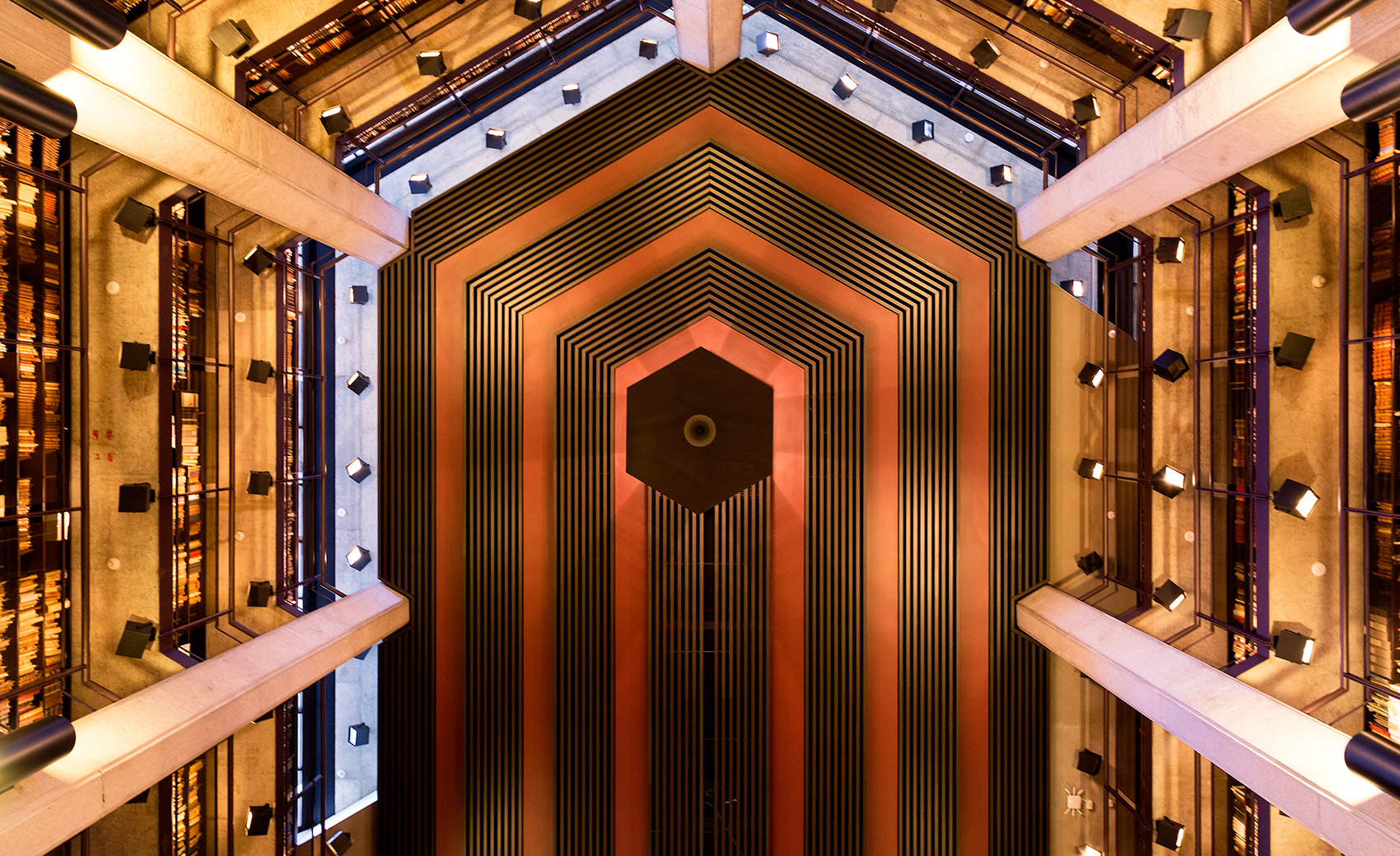 There's a lot of goodness going on here, from the strong hexagonal patterns (reminds me a bit of the National Art Centre), the cathedral like nave of books, the intricate play of multiple levels, the clerestory window coupled with the ginormous hanging lantern, all enhanced by the rich tones of the wood paneling, the books, and the red carpet underpinning it all.  Killer work.
The Thomas Fisher Rare Book Library by Mathers and Haldenby Architects.