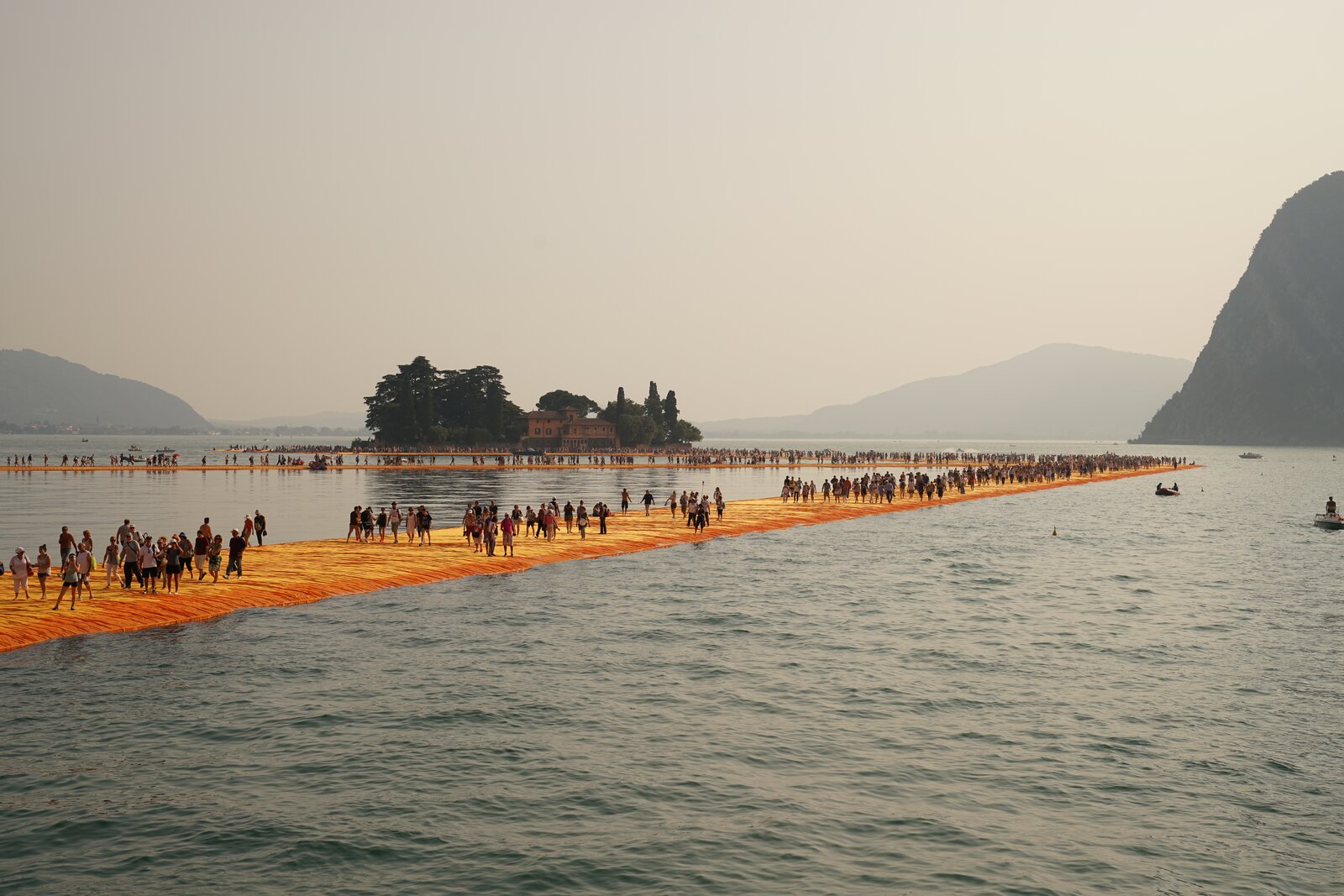 Woah!  That is not a photoshop job… that is actual people walking on actual water in an amazing piece of land art by none other than Christo and Jeanne-Claude titled The Floating Piers.  Installed for 16 days back in 2016, it was also huge: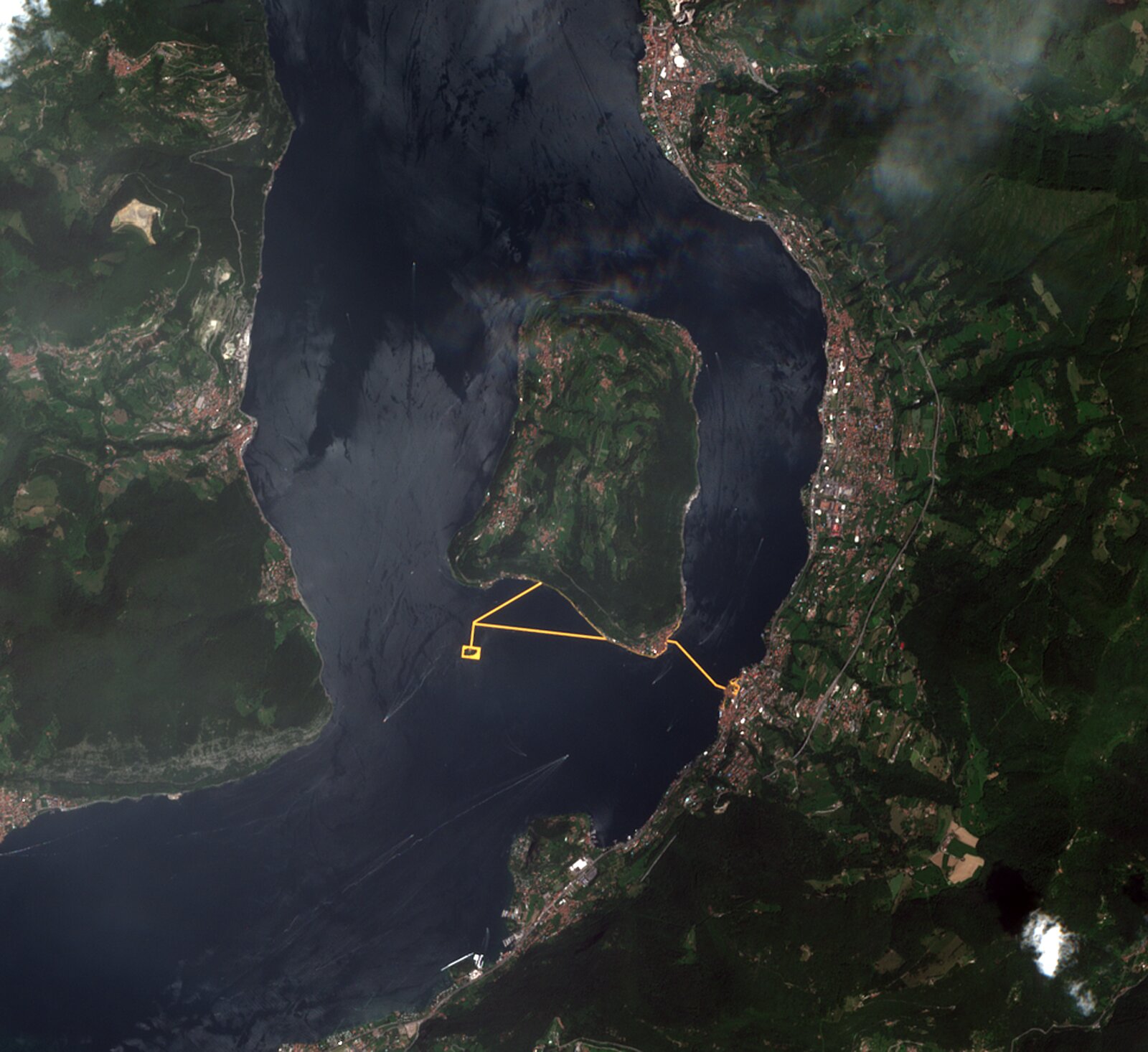 That's 3km worth of 16m wide golden floating walkway, leading to and island and onto another island.  Again, wow…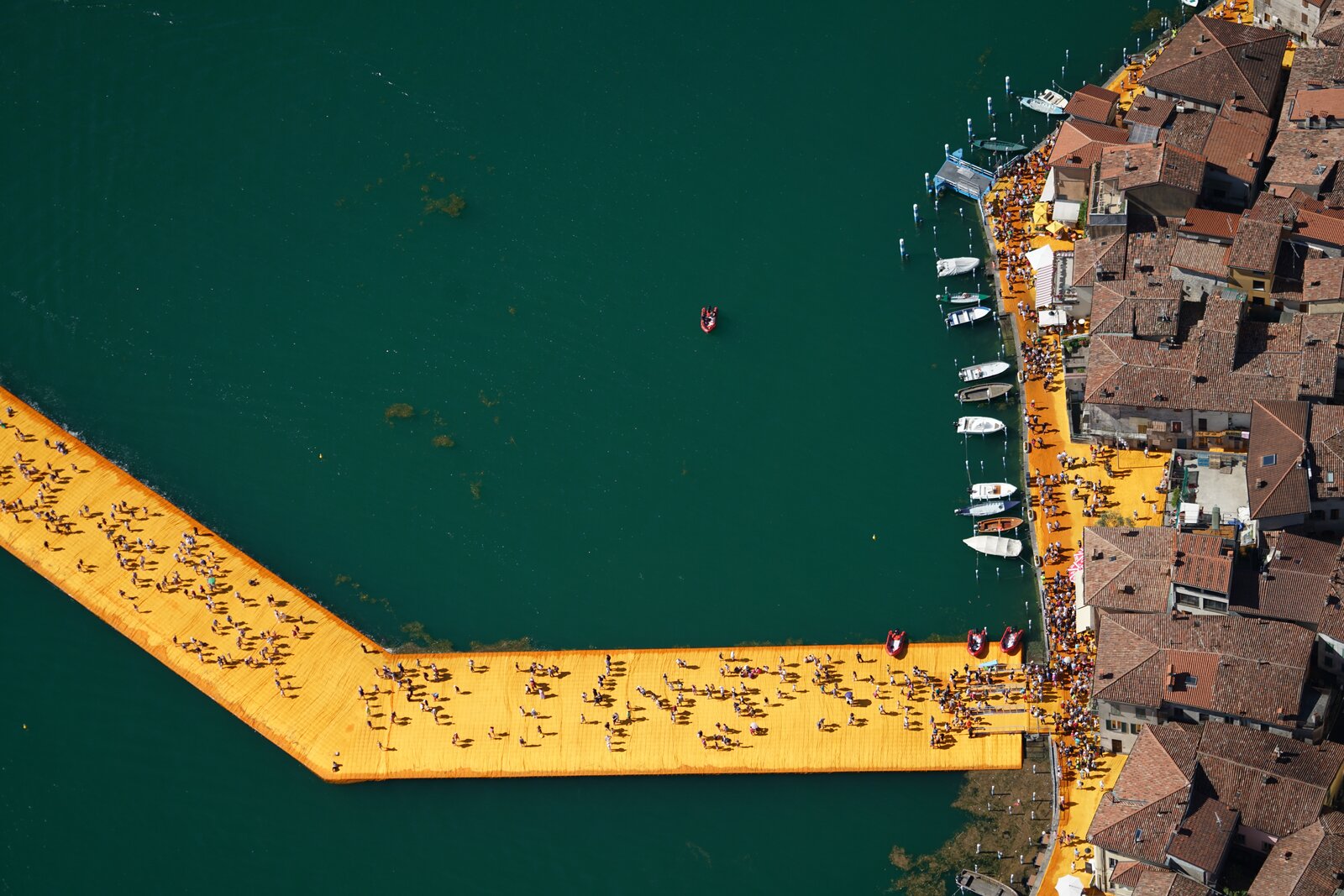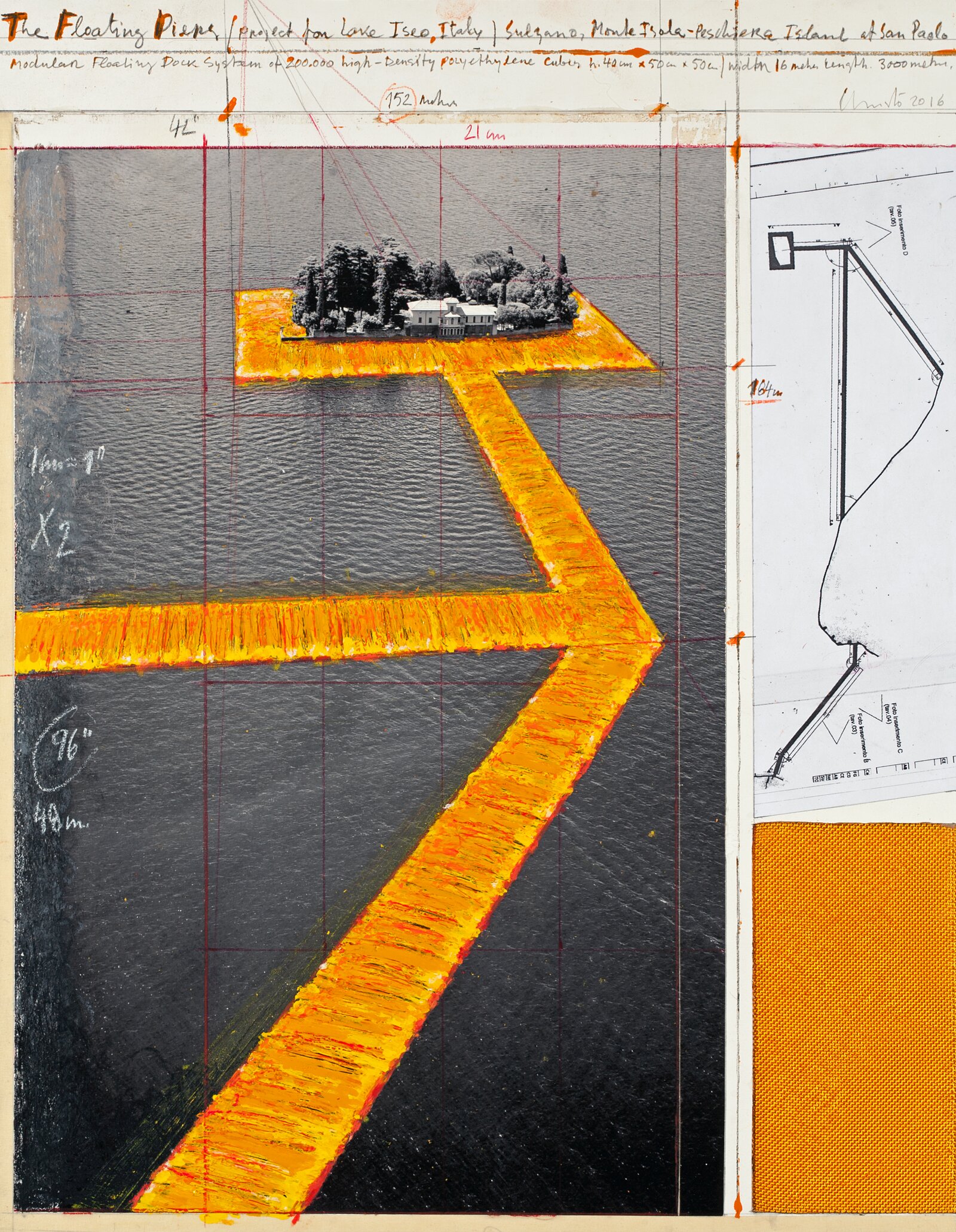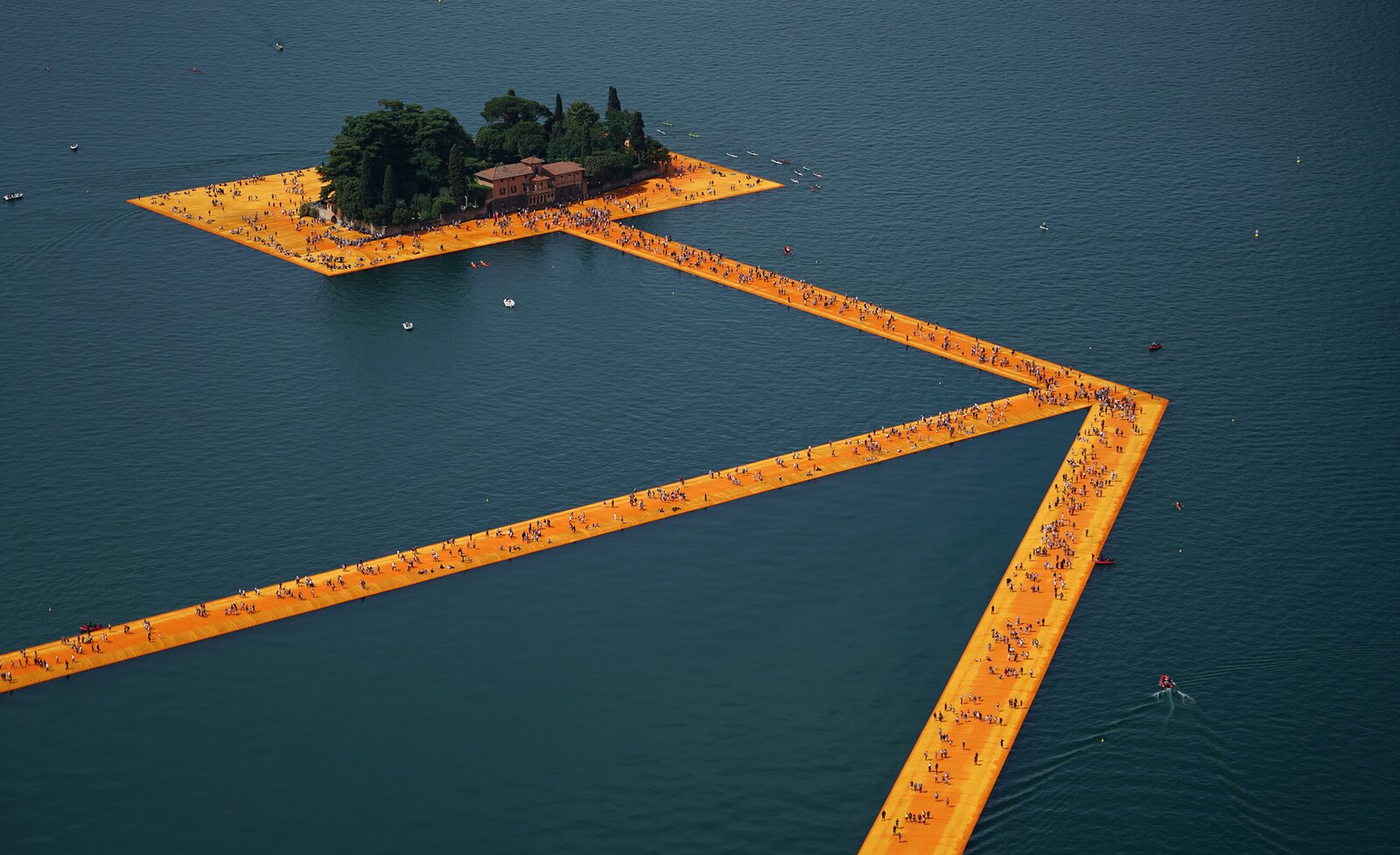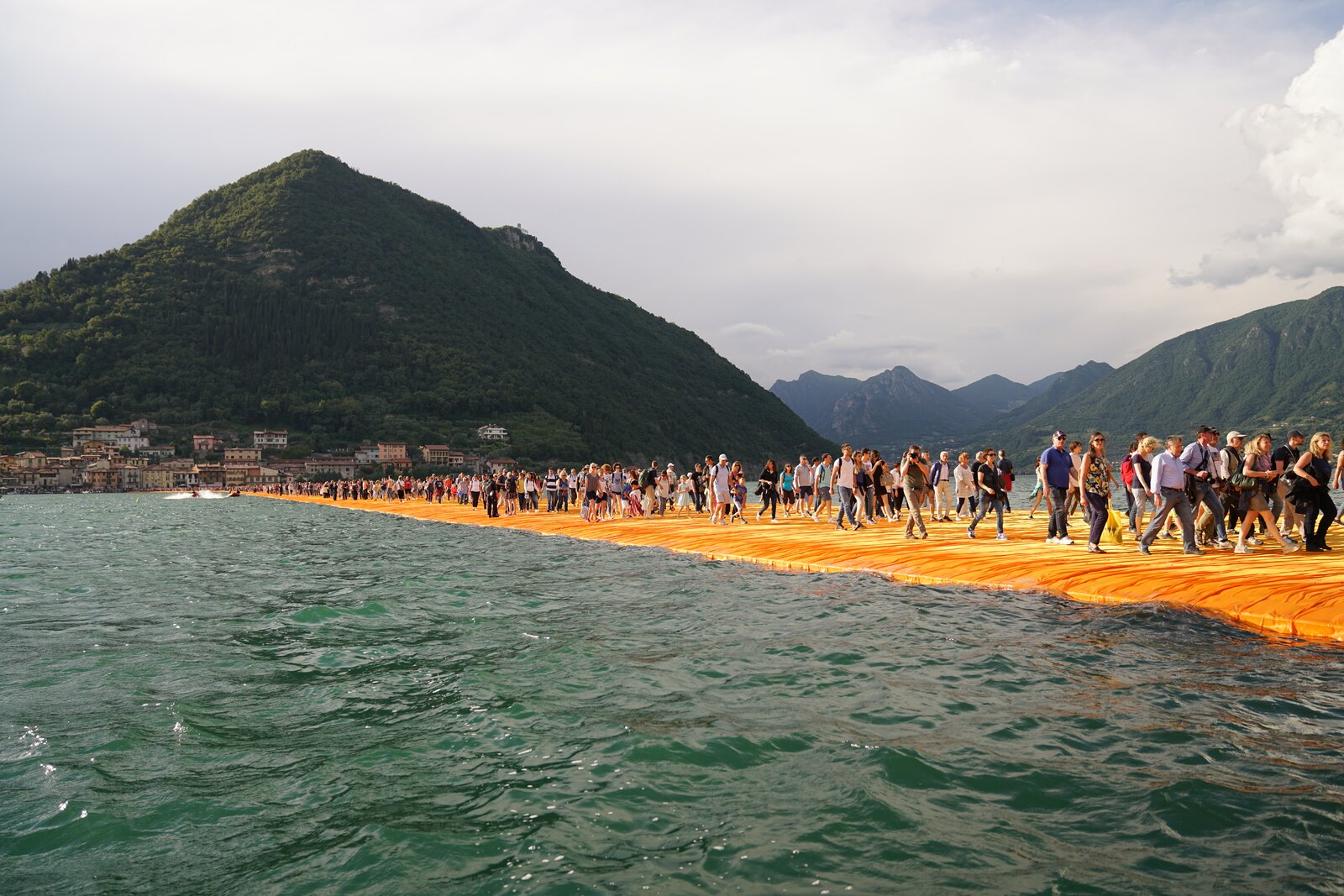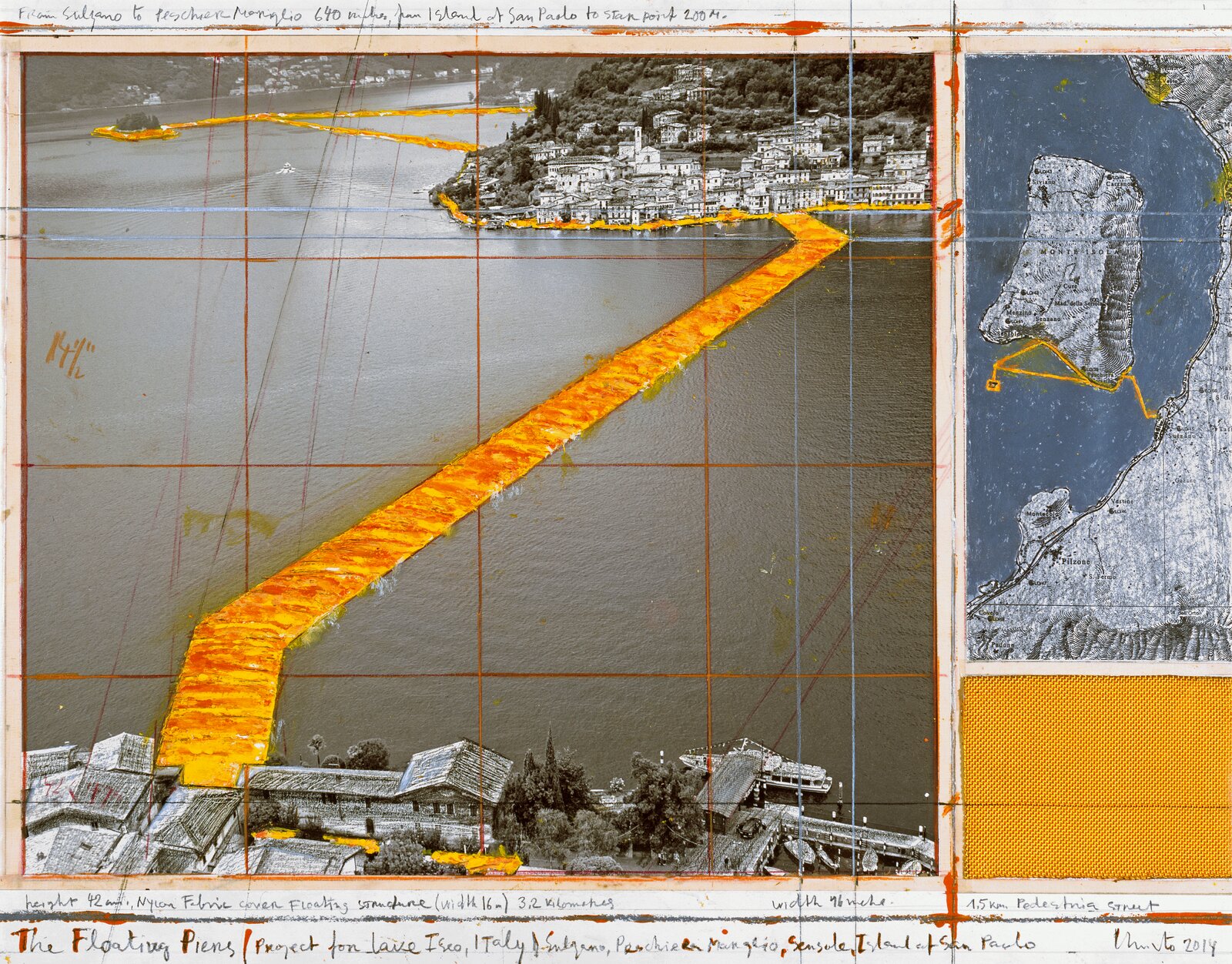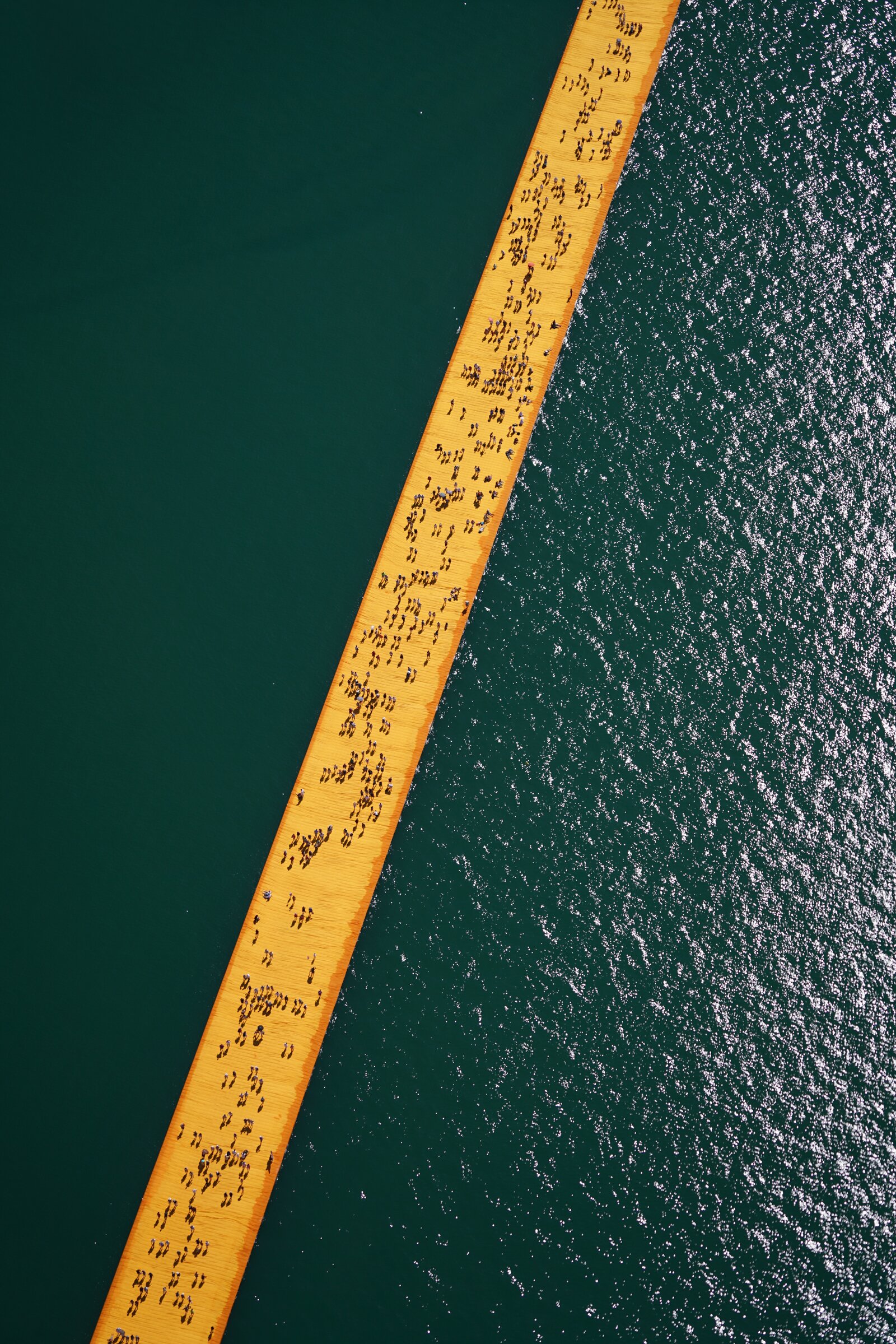 Read more about it and see plenty of more pictures (including construction photos) at Christo and Jeanne-Claude's website.