When I visited the Nakagin Capsule Tower in Tokyo a few years ago, it was in pretty bad shape, bad enough that netting was arrayed over the whole thing to catch any parts that might fall off.  A somewhat undignified 'end' for an interesting experiment: to create a type of building with "capsules" that could be attached to a central core, with the intent that each could be replaced or exchanged when necessary.  Part of a movement called "Metabolism", named after the biological idea, it aimed to allow buildings to grow, mutate, evolve, and return to components to begin the cycle anew.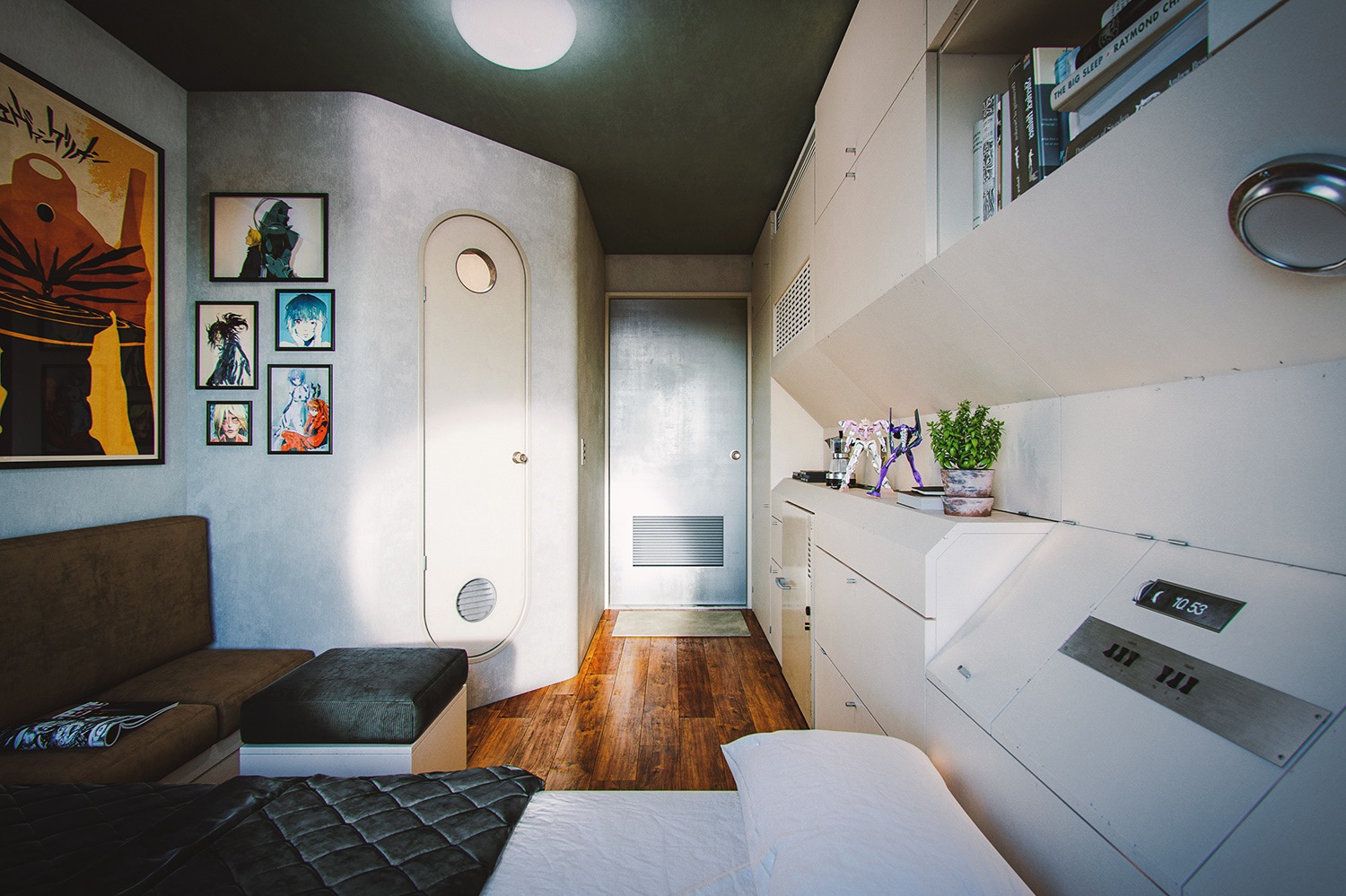 For Nakagin, the units were intended as apartments for businessmen, and as such each came complete as an entirely self-contained room, with cabinets and more along one side (including hyper-modern amenities like a reel-to-reel tape deck!), a bed below the bed, and a lavatory along the other side.  It was a nifty concept, but one that clearly didn't take off (likely, in part, due to the difficulty of replacing a unit in the middle of a stack without somehow removing the others), and with time, unfortunately, it deteriorated enough that it became a structural hazard to occupy, leaving much of it vacant.  Demolition was a threat, despite its nifty looking nature and architectural significance.
BUT!  In a most delicious 'third' option, the tower will come down, but in a way that honours its initial intent: the modules will be detached and be regenerated to live on as independent accommodation (with some to become museum exhibits).  It's metabolism in action, with the units not turned into trash and instead able to be renovated and find new life elsewhere.
It's still a bit of a loss, losing the beauty of the sculptural assemblage (and no word I've found on what'll happen to the central spikes, though I imagine those will be torn down), but compared to the complete wrecking ball it's a much cooler (and sustainable + possibility laden) alternative.