An old flour mill on your industrial waterfront, dormant for 25 years, catches fire and partially collapses.  You could knock that hulk down and wipe your hands of the affair.  Or… you could stabilize the ruins and do some adaptive reuse magic to turn it into the forecourt of a new museum!
As you can guess, that's exactly what happened with the Mill City Museum.
And that forecourt is indeed some magic.  Ruins often manage to be compelling in some ways that is hard to pin down (I'd venture it's a combination of the roughness, the randomness, and the precariousness, in conjunction with the perfection that is our imagination that completes what is missing), and here the shell acts like the outer concourse of the Coliseum.  The slick glass and steel addition contrasts beautifully with it, and all that glass lets it be a part of the museum experience within so that the history you're learning about is ever present.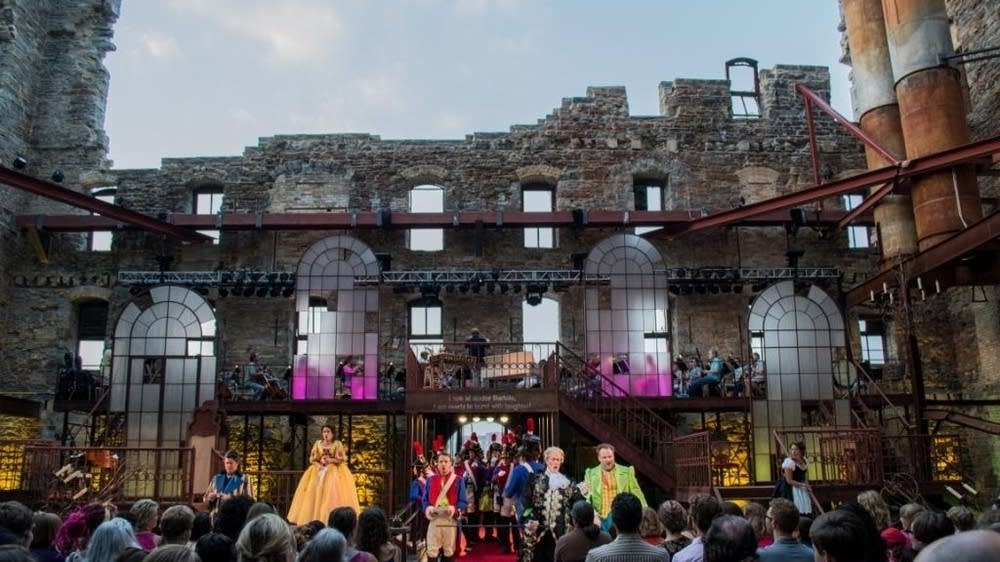 Best of all, the forecourt makes one heck of a backdrop for all sorts of events!  Beyond just being a museum, it creates a whole plethora of possibilities for a reinvented waterfront district.
Given how much I love adaptive reuse, and the rich texture of old brick and rough and tumble buildings in particular, it's no surprise that I totally dig this.  Great work!