Oh. Wow.  Check out these very fun photomontages of wonderful locations… and GIANT CATS!
Chilling in NYC…
Or, even better, in Toronto!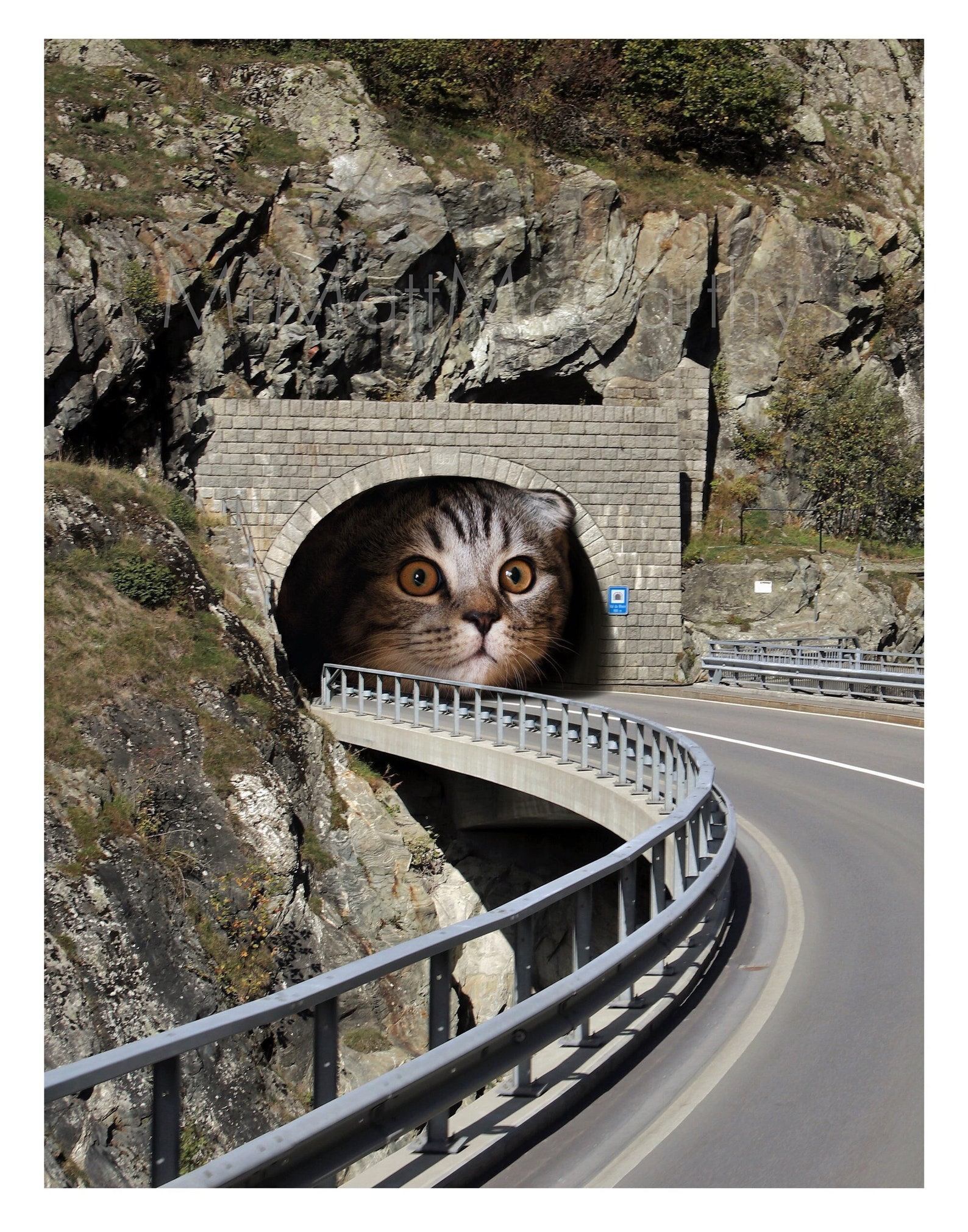 Something a bit more secluded (and surprising!)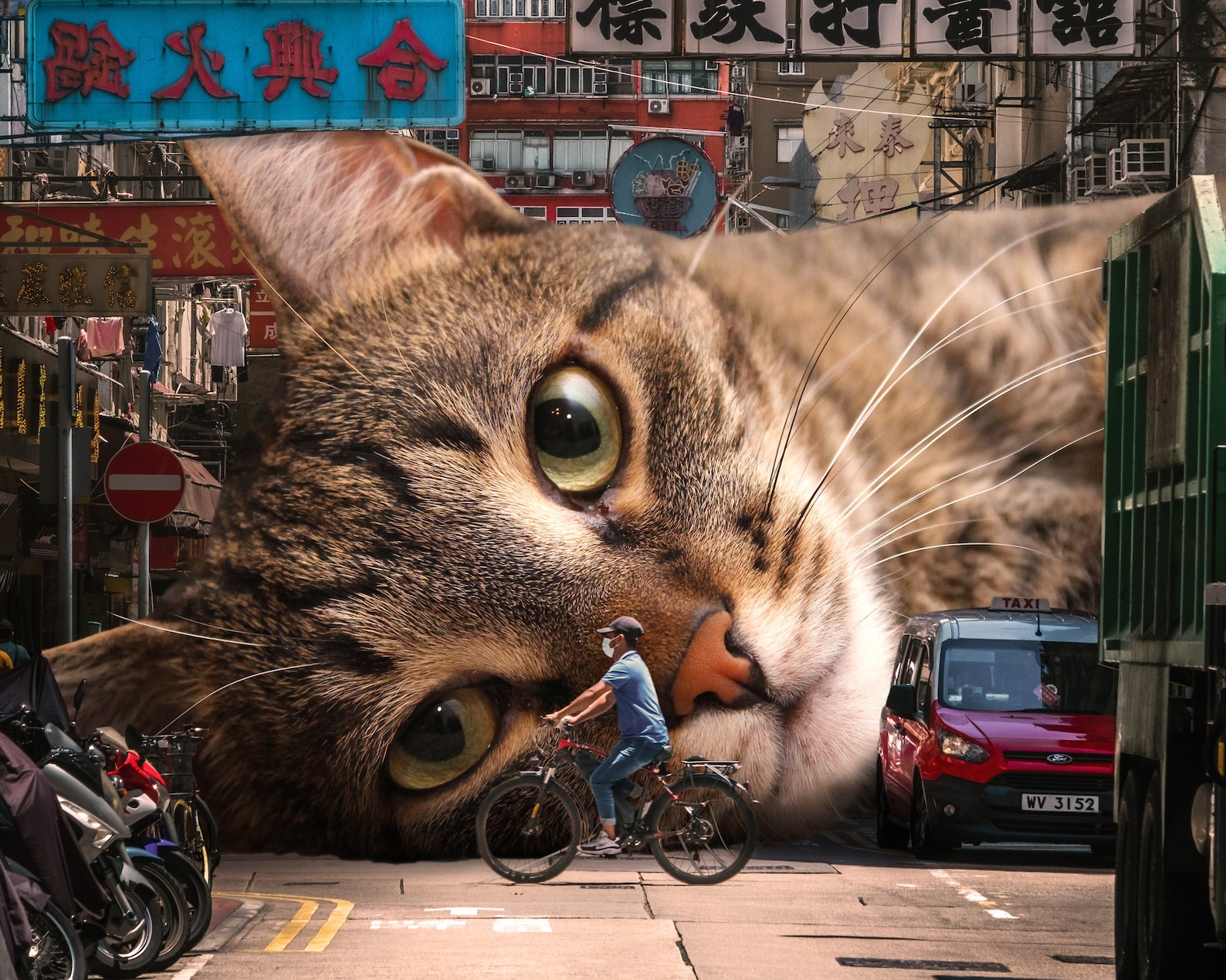 No one seems all that concerned, fortunately.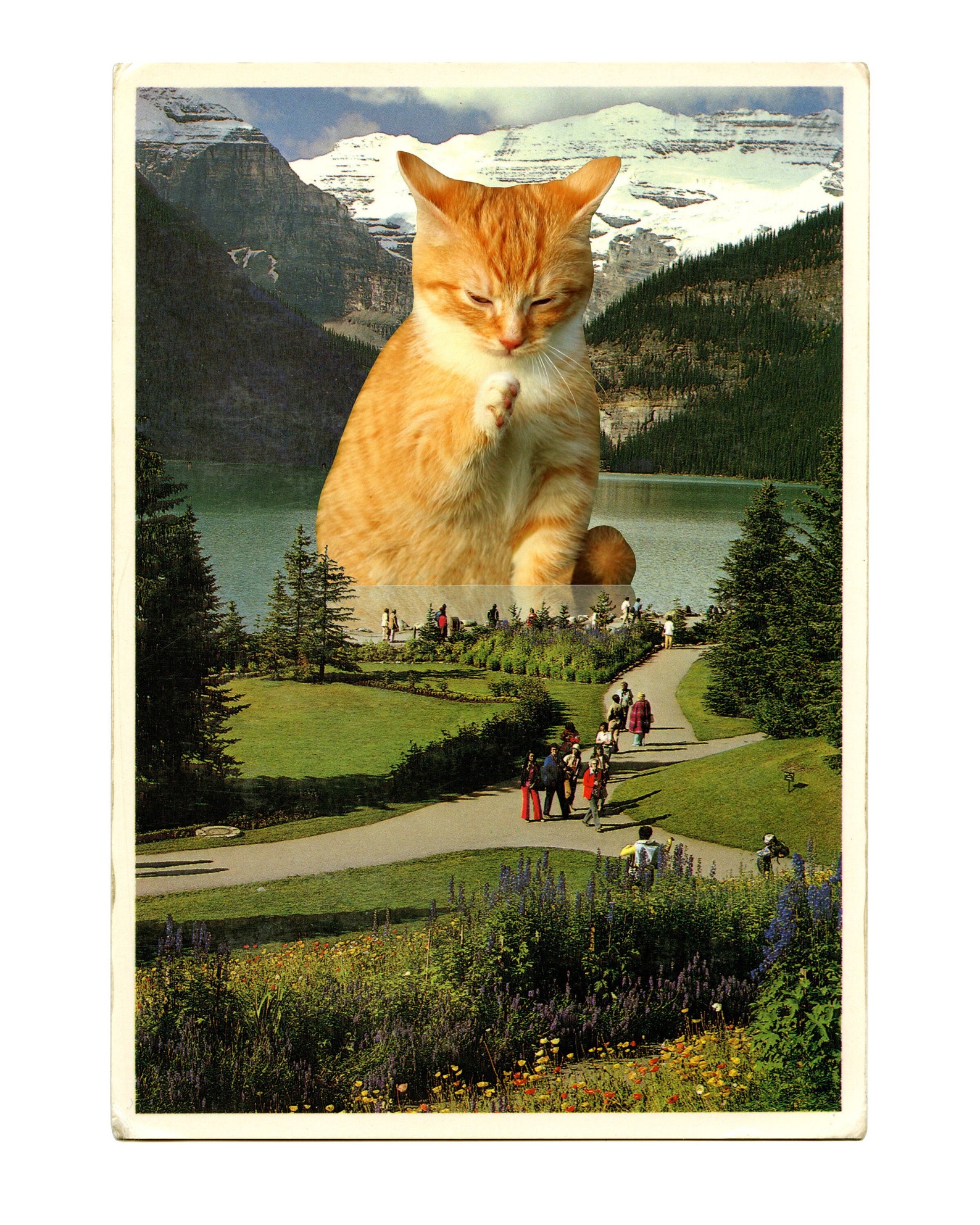 Which is good, as kitties can be quite serene, blessing those at Lake Louise.
Of course, they love modern architecture too, and visit Calatrava's WTC Transportation Hub.
Before ascending to the stars above.
All so much fun!