I'd go back to school for this!  Just from that first picture alone… but there's plenty more goodness in the design of this elementary school.
The zig/zag sawtooth roofline is neat on its own, but it's especially neat how the building pushes and pulls its volumes to use those ridges to create both an entry portico and a larger covered outdoor sports area (complete with observation gallery and right next to the indoor gym).
And then to complement that bold entry hall/assembly space there's a more intimate courtyard.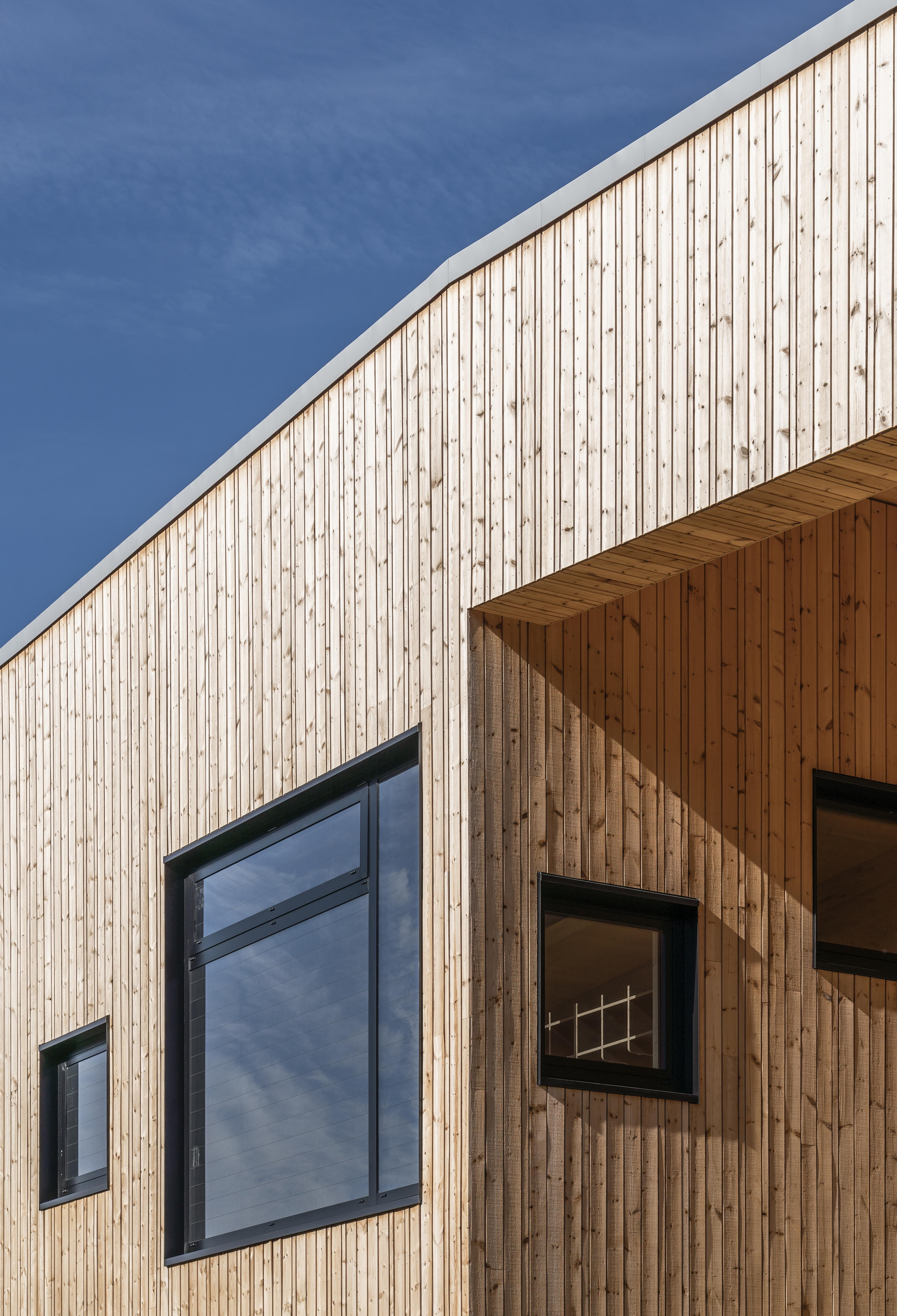 Sweet design.  Love the LVT/large timer frame, the infusion of light, the sculptural form, and the care to create an environment befitting our children.