Habitat 67 always looks like a bit of a lark, like someone having fun with a 3D modelling program or concept art to create this replicating and interlocking set of cubes set in between two bodies of water.  And, in some ways, it is… though not quite a lark, but instead a master's thesis project in Architecture.  A thesis project that, by a stroke of fortune, was built and today still stands as something quite unique.
Funnily, as I've been posting so much of the work of BIG architects, you can see their precedent (and likely inspiration) in Habitat 67 with their repeating forms and using the units around and below as landscaped garden terraces (though here, in the strong Montreal winters, many are covered in solariums).
Besides the crazy assemblage, it's the cantilevered parts of the building that never ceases to catch the eye, the cubes seeming to be suspended in mid-air, again giving that impression of a 3D conceptual model stuck in mid-simulation, or one where the laws of physics has not yet been implemented.
Despite having some wear and tear, the complex is still going strong.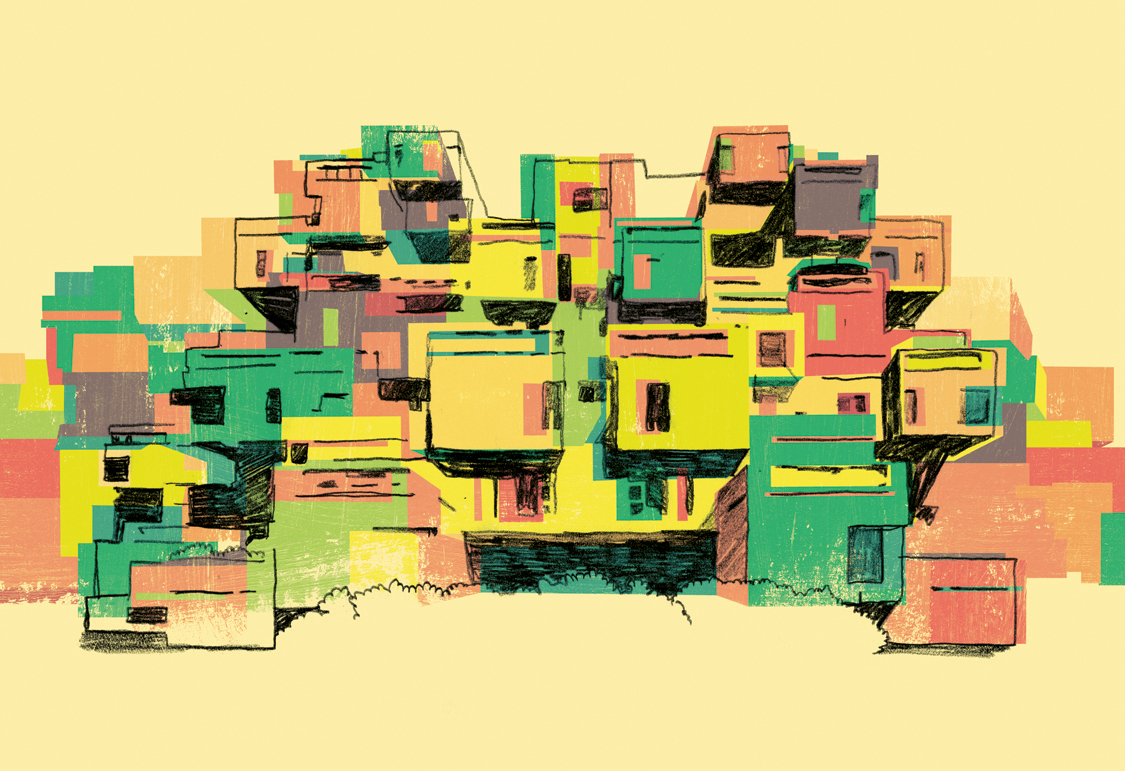 Delightfully I was leaving through some older architecture and design magazines and came across this cool article by the architect's son, who lived in the complex in his youth.  It's a nifty little bit of insight into something so iconic.  Worth a read!