I've joked more than once that I travel thousands of miles to go visit apartment buildings… and my recent-ish trip to Toronto was no exception.  There continues to be a condo boom in downtown, and it was encouraging to discover that – beyond the obvious example of BIG's King project – many of them were willing to go beyond a banal box in the sky and reach for some design goodness.  Including this one here, which I think would feel quite at home among the apartment buildings I saw while in Denmark.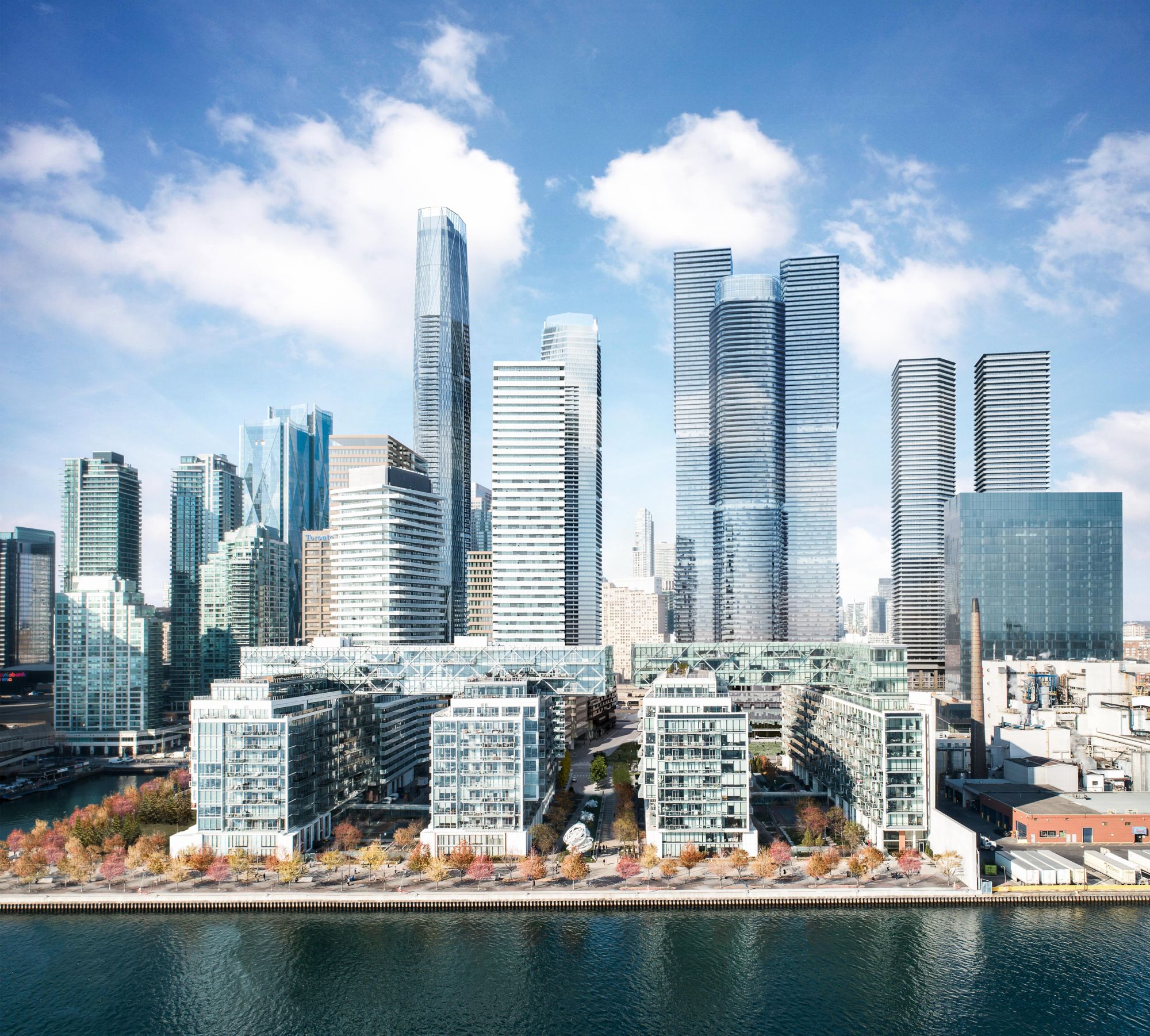 On the whole it's all pretty self-explanatory/evident, with shifting and interlocking cubic volumes to create engaging geometries that further define themselves in a distinctive base, mid, and, of course, the giant "bridges" that span from building to building.  All aligned to create framed vistas towards the water and the Toronto Islands.
While it may not be as bold as some others (again, the obvious examples of BIG's projects) it's definitively solid work.  Inviting, interesting, enlivening, and again great to see as a step forward for design in Toronto.