I live in a house that is sometimes known, fully tongue-in-cheek and delighted for the pun, as a "Likeler."  That is, "like an Eichler."  Eichler homes essentially defined the 'California Modern' house type of post-and-beam style construction, open floorplans, and access to light.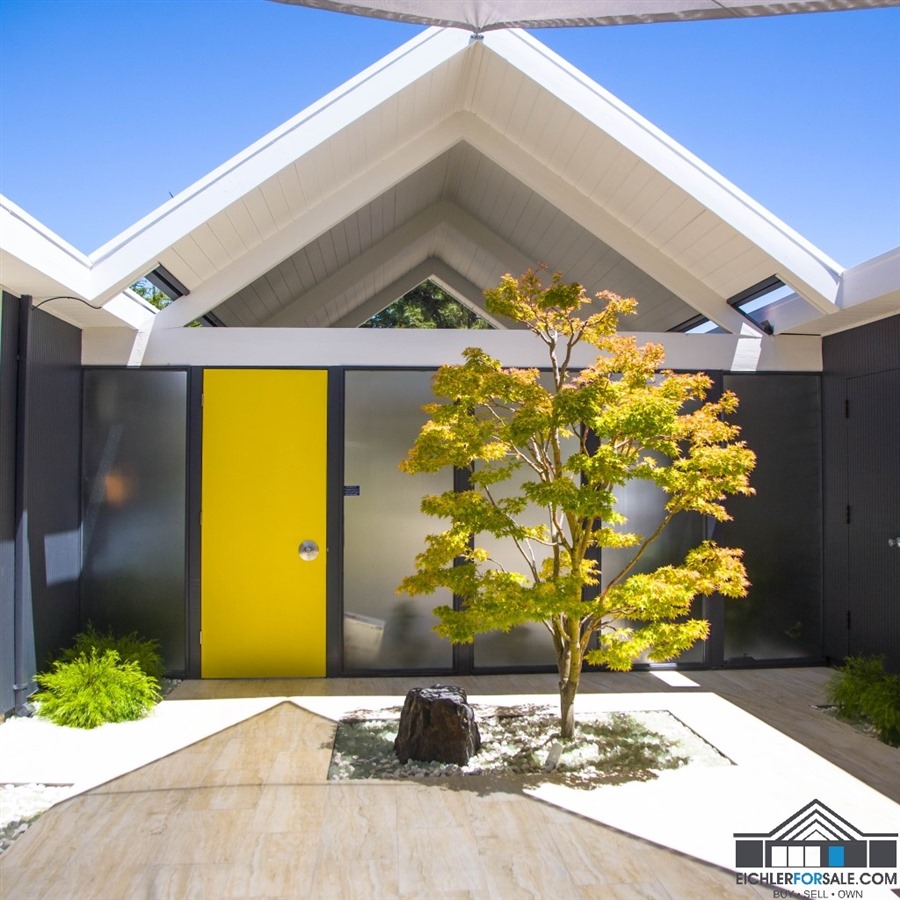 However, spend anytime in an actual Eichler house and the difference between them and my own is readily apparent.  The better design of an Eichler home is completely palpable.  The quality of the spaces and the connections between them, the connection between indoors and out, the play of light, all of those are often downright exquisite.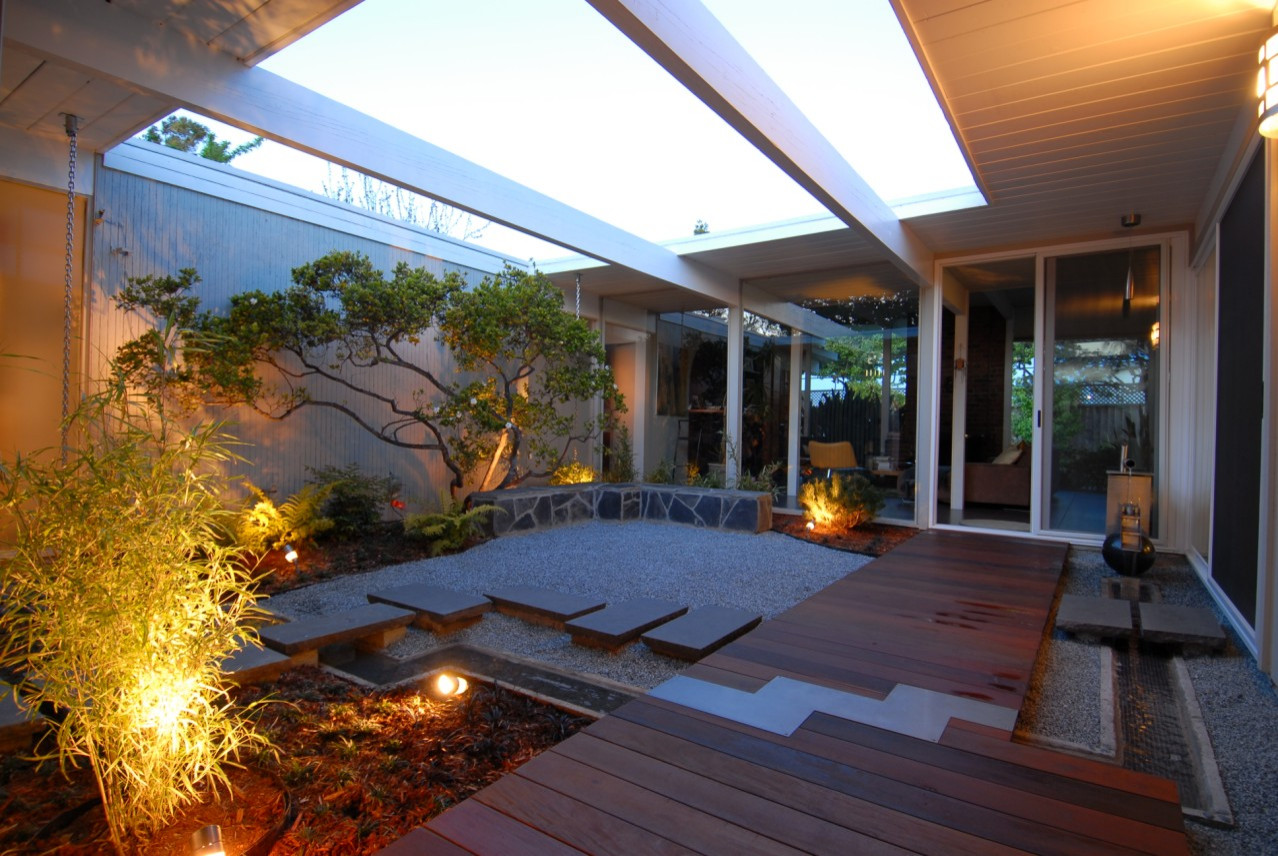 That includes one of the more common Eichler features, that of the private courtyard.  Sometimes bordering the front of the house, sometimes ensconced in the middle, this little garden could be seen and accessed from numerous places within the home.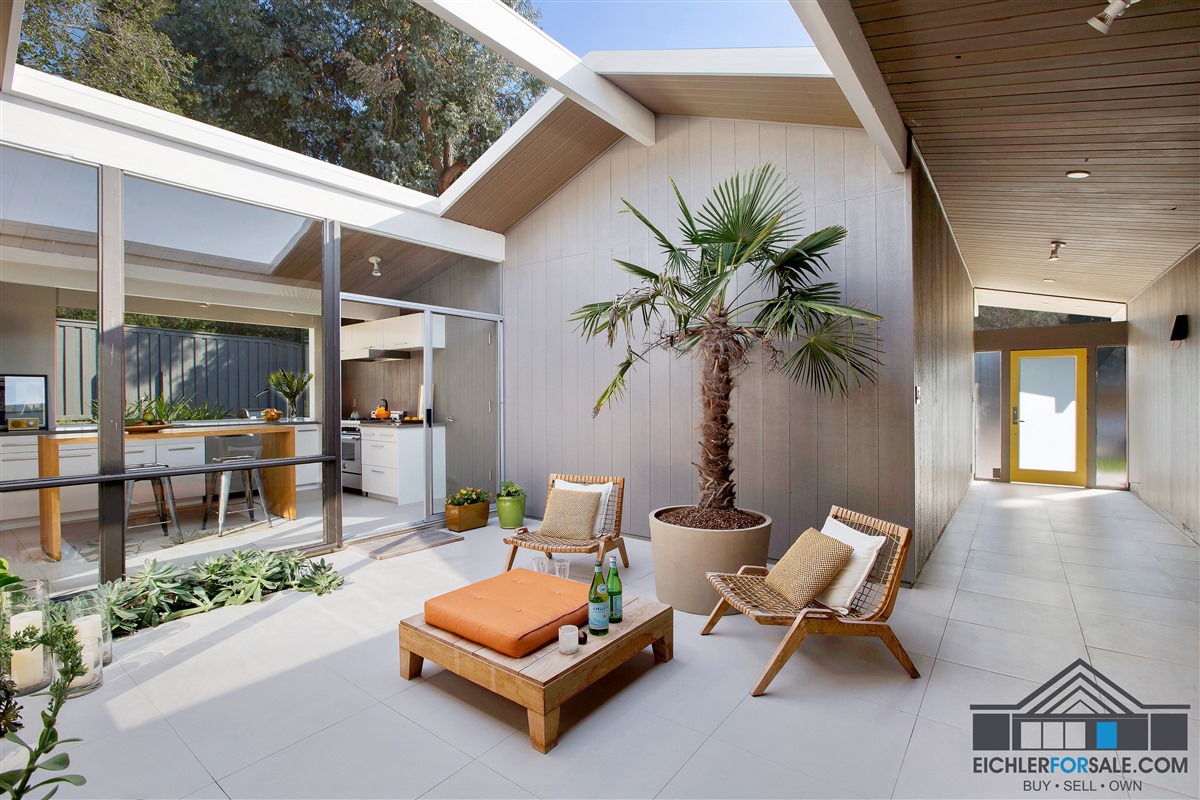 These images are some mighty fine examples of the type.  They don't really need much more description; their awesomeness speaks for themselves.  These are homes designed and built nearly 60 years ago, and their design still shines as an example… and, hopefully, as a reminder and lesson that great design is for everyone and ought to be afforded to everyone.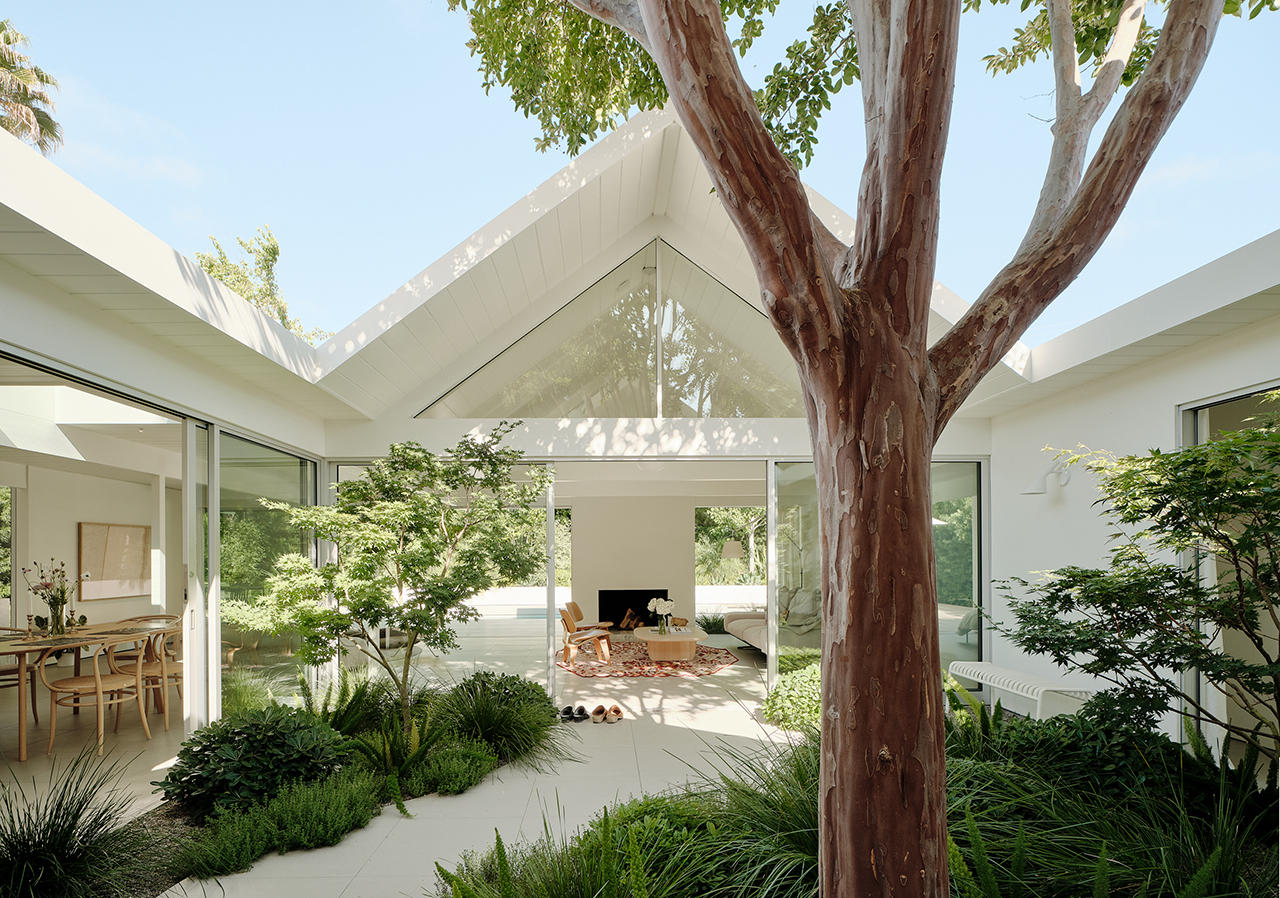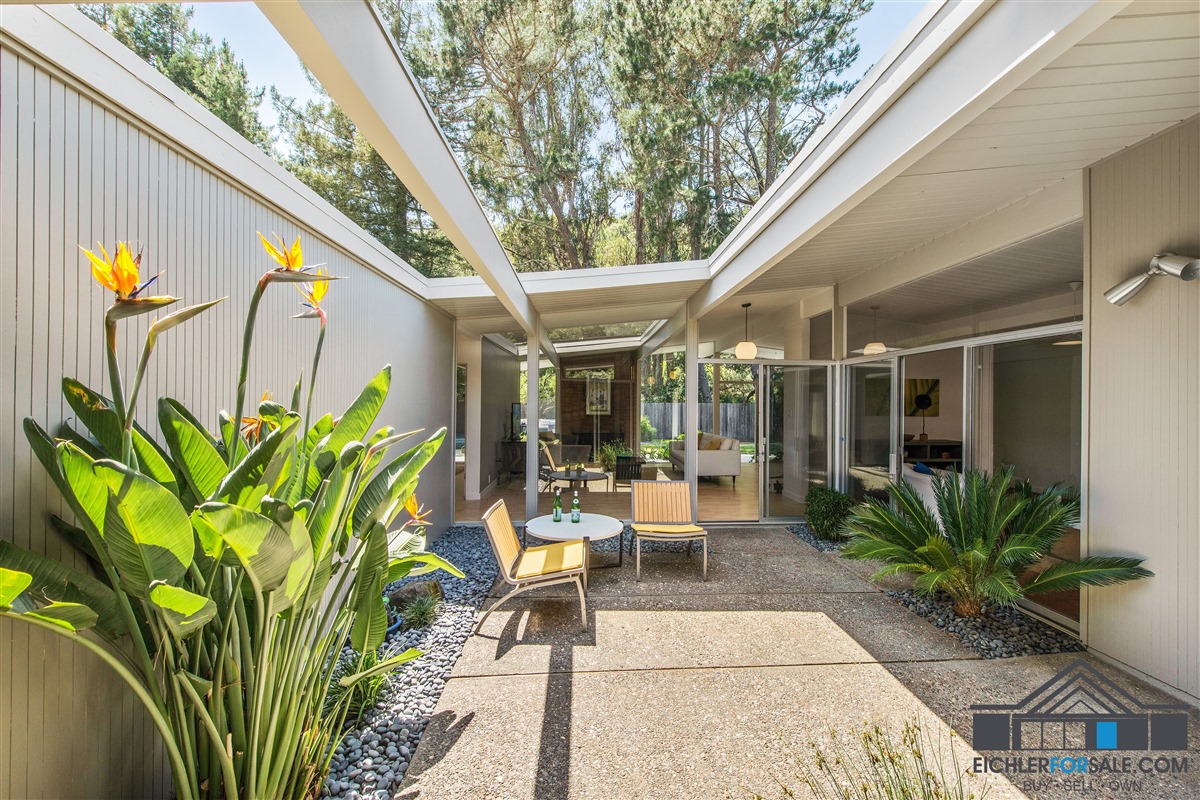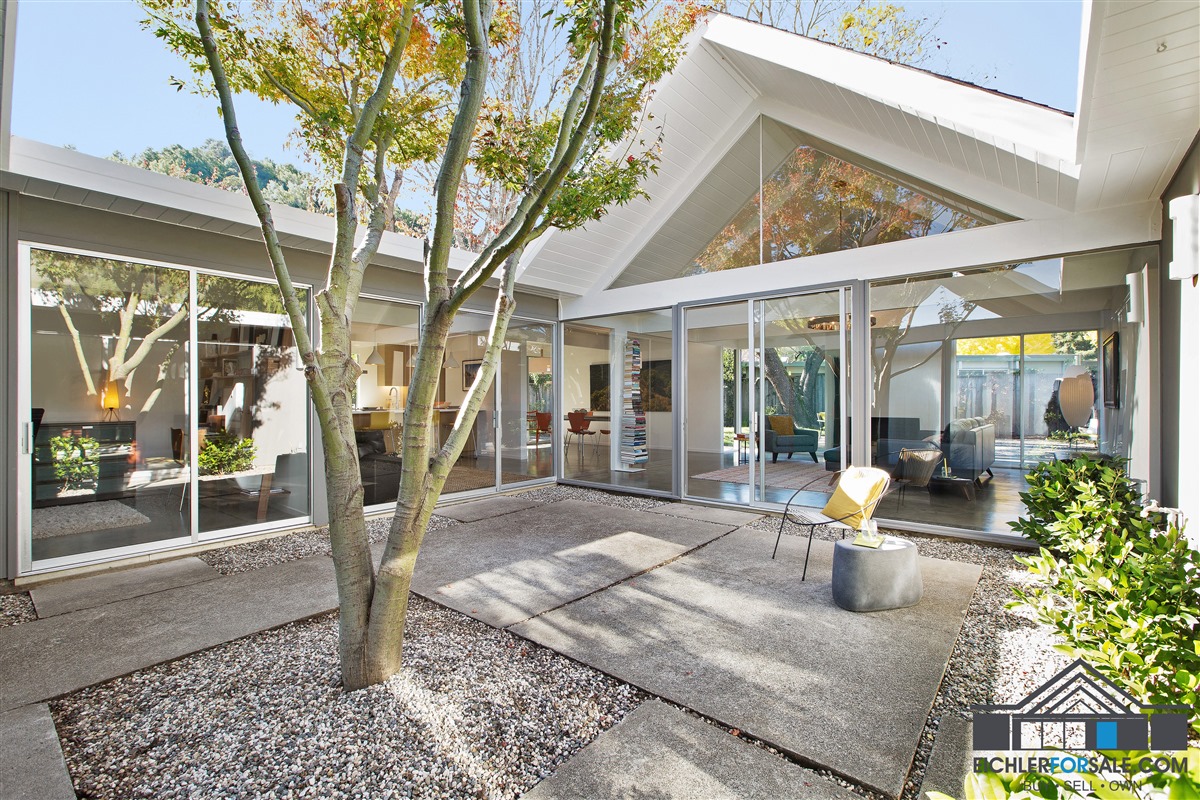 Courtyards of Eichler Homes, some designed by Robert Anshen as well as Claude Oakland & Associates.  Of note, Eichler also had an inviting and inclusive intent beyond the walls of the house – it's pretty cool, read a bit more about their history here or here.