If you looked at the above and thought "ahh, the Syndey Opera House," well… fair.  But in this case it is not the famed structure by the harbour, but the equally magnificent Lotus Temple in New Dehli.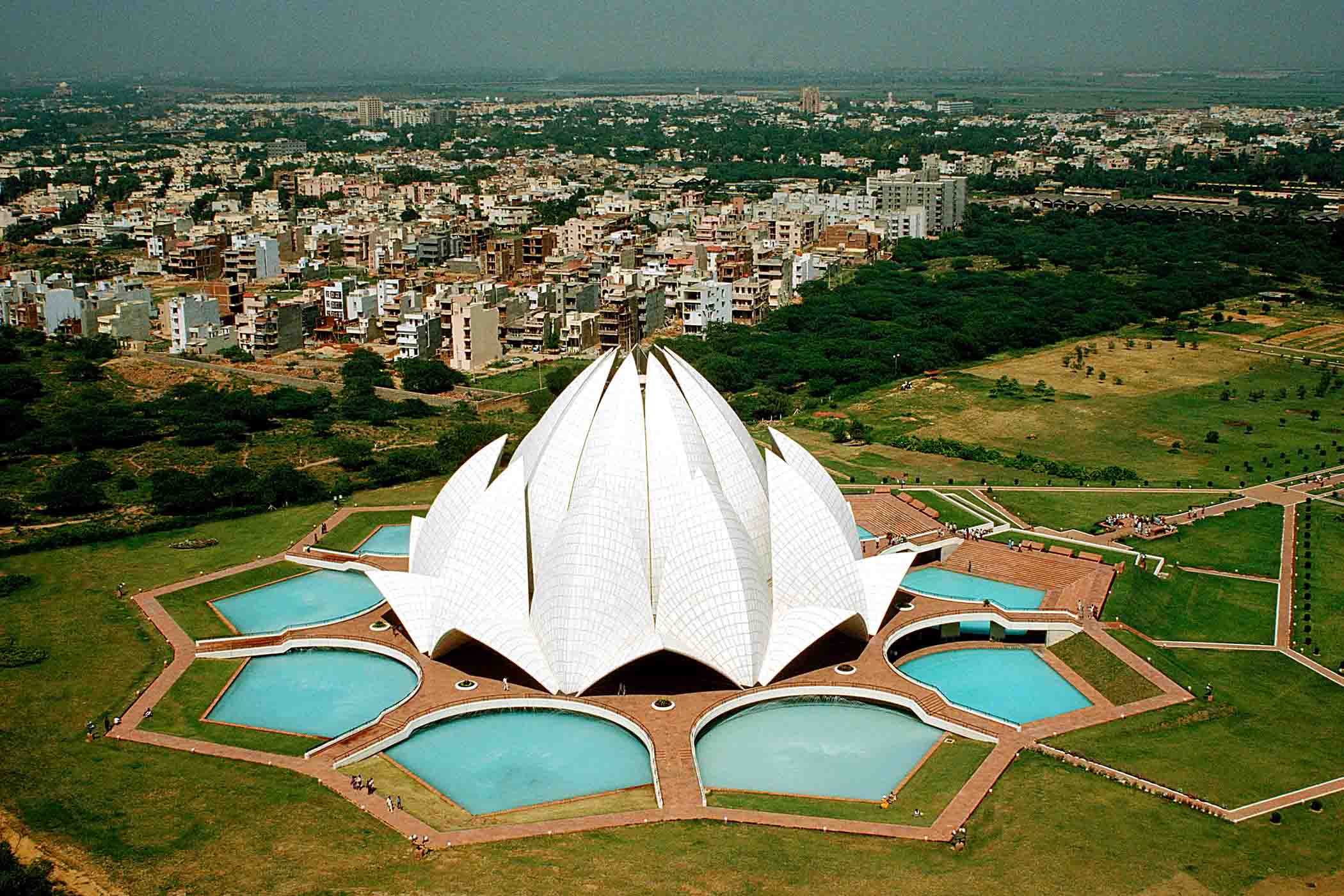 A concentric set of three shells are repeated over nine directions, creating an intriguing overlapping set of shells that evoke the building's flower namesake.  As does the pool in which the building seems to float.  Nine of those shells point outwards to form nine entrance porticos, while the rest point inward to envelop the various spaces within.  Covered in marble, the petals have a sheen that gleam in the sunlight.  (That said, due to air pollution, the marble has been significantly yellowing.)
For me the main hall is even more magical.  With an exposed structural grid with numerous intersecting ribs, the space soars with magnificent interlocking complexity.  An oculus graces the top, occupying the gap left by the unfolding petals.
Very cool work.  The Lotus Temple by Fariborz Sahba.