How could this not be an Everything, Everywhere, All at Once appreciation post?   Whatever meaning the Oscars may or may not have, it won big, and deservedly so.  It is an astounding, excellent, inventive, powerful, heartfelt, inspiring, insightful, transformational, and a storytelling tour de force.  A real display of passion by all those involved, that, with what might be considered modest means in today's movie-making complex, shows what's possible when authenticity is unleashed and aligned.  10000% fabulous.
And while it's only gotten one philosophy highlight here so far, there will be more to come once I can put it into words…
Until then, if you haven't seen it, I highly, highly, recommend it, and then watching it again, and again, and again. I certainly have.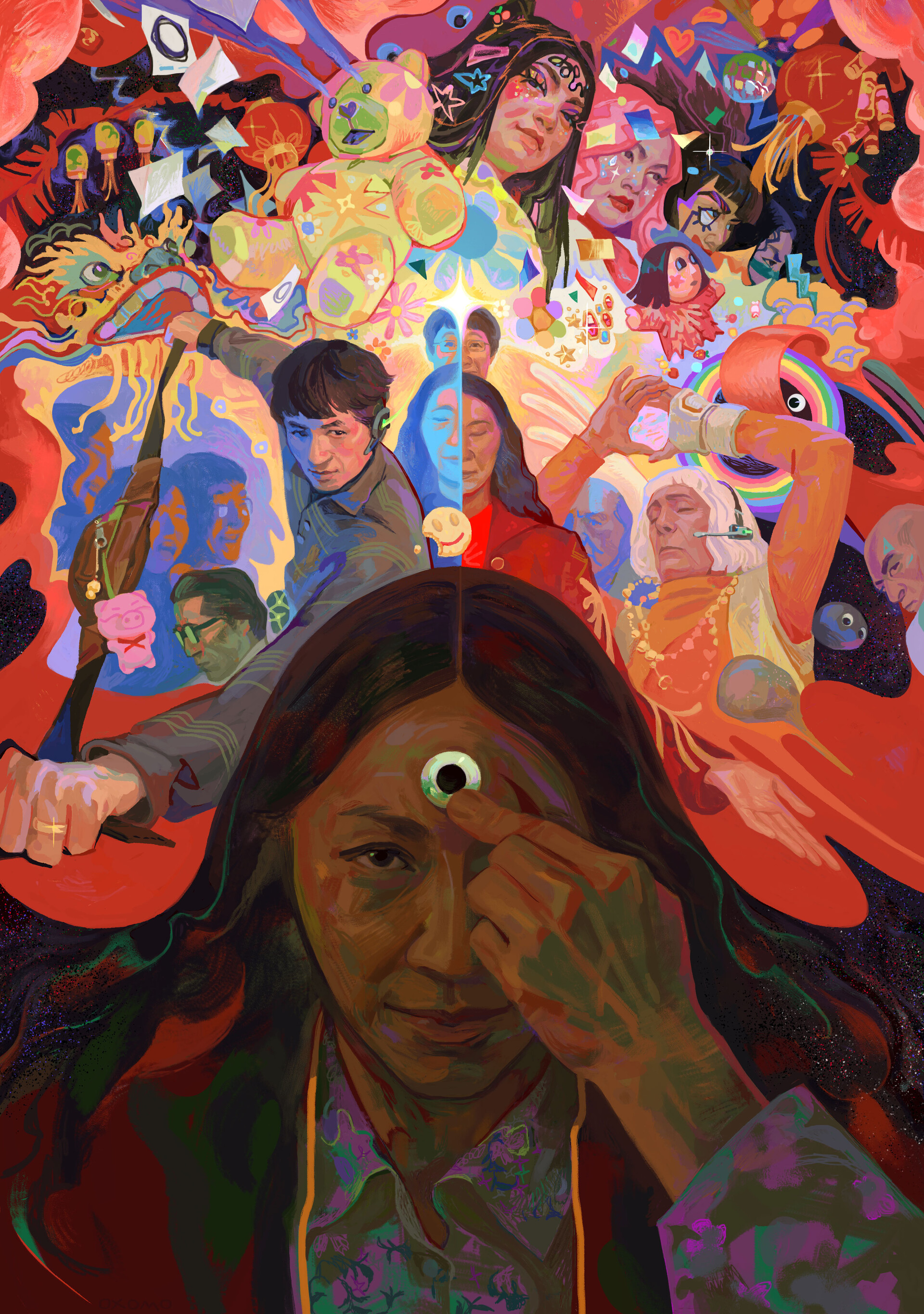 — fanart poster by Daria Kalashnikova